State talks tough on cyber piracy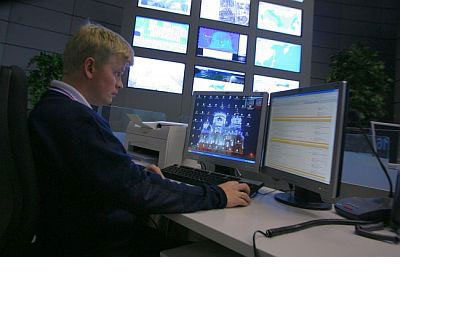 Vedomosti has learned that authorities are planning to punish Internet providers for the transfer of illegal content that is downloaded and distributed by their customers.
Movies are downloaded one million times the first week they are in theaters in Russia. That level of activity is affecting revenues and garnering attention.

Anti-piracy changes to the Civil Code, prepared by Sistema Mass-Media, were recently considered by an advisory board, including representatives from the Culture, Press and Communications, Interior and Economic Development Ministries, a source at a unit of Sistema Mass-Media said. A Culture Ministry source confirmed that the advisory board was going to discuss holding Internet providers accountable for the actions of the clients who are distributing pirated materials.

Andrei Smirnov, president of the holding Sistema Mass-Media, said he was aware of the meeting and that he thought changes to the Civil Code were needed, especially in light of international experience. The U.S. Digital Millennium Copyright Act and the Creativity and Internet Law in France hold third parties accountable for violations of property rights.

Sergei Semyonov, a legal adviser to the Producers Guild of Russia, said Internet providers cannot currently be held accountable for pirate traffic, but with the proposed changes, they could be targeted under the Administrative, Civil and Criminal Codes.

The maximum punishment for violating intellectual property rights, under Article 146 of the Criminal Code, is up to six years in prison.

The article could be used to target Internet providers' senior management. But the rights owner would need to inform the provider of the client's violation, and punishment would only be meted out to those who do not cut off the offending clients.

A Press and Communications Ministry spokesperson declined comment.

The movie "Transformers" could have earned another $1.3 million, or nearly 8 percent of its box office take, according to calculations by Ivan Kudryavtsev, host of the show "Industria Kino."

Any law should have a mechanism to oversee how it is implemented, in this case a technical means to detect and interrupt the distribution of illegal content, but even providers are not currently able to do that, said a spokesperson for Rutracker.org, Russia's largest file-sharing service. Torrent trackers, which are often accused of facilitating piracy, are only used in 20 percent to 30 percent of the traffic.

The Rutracker.org representative added that actual control of traffic is tantamount to spying, which is an imposition on citizens' privacy.

Soyuz chairman Alexander Menn, whose company sells DVDs and music, said he supported the changes to the Civil Code but that he thought a state or social body needed to be created to form a register of resources providing unlicensed content. Otherwise, he said, the changes would become a weapon for unfair competition.

First published in The Moscow Times
All rights reserved by Rossiyskaya Gazeta.