Olympic news and opinions from Russia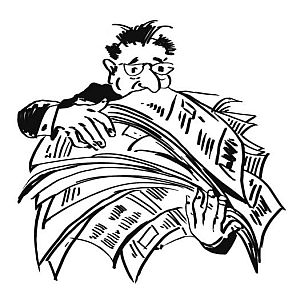 Sports officials to bear responsibility
Sergei Alexeyev, Andrei Petukhov, Gazeta.ru

Russian President Dmitry Medvedev has demanded that the officials responsible for the training of the Russian team for the Vancouver Games offer their resignations. He also called for radical changes in the training of athletes.

"It is the athletes that really matter, not federations behaving like fat cats," Medvedev stressed, noting that the final analysis of the Olympic failure would be announced later.


Olympic costs set new records
Kirill Belyaninov, Ogonyok

While Russia is guessing how many more sports officials will be held responsible for the Vancouver failure, Western analysts are calculating the cost of the Vancouver Games and estimating the price of the Sochi Olympics.

The list of Olympic venues to be built in Sochi over the next four years awes Canadian and American experts: There are almost 300 scheduled construction projects, including not just ice arenas and tracks, but also eight power plants, three airports, a sea terminal and 10 artificial islands. Yet no cost estimates are available for the 2014 Sochi Olympics.

According to Sergei Stepashin, chief of Russia's Audit Chamber, the Sochi Olympics might cost Russian taxpayers as much as $24 billion. The original budget of $12 billion for Sochi was slashed to $6 billion, but the numbers game is just beginning.

Western experts think the real figure will be higher: So far, not a single Olympic project has come in within budget.


Why is Sochi better?
Alexei Lebedev, Mk.ru

Sochi's strength, and its weakness, is that most ventures are being built from scratch. The Olympic Park, which will form the Coastal Cluster's heart, will unite all sports venues, a park area and infrastructure facilities. The park will accommodate some 70,000 visitors at a time. In Vancouver, Olympic venues were located at a considerable distance from one another, but in Sochi, for the first time in the history of the Olympic and Paralympic games, all ice centers will be close to one another. Sochi's luge and bobsled track will be safer than the one in Whistler, where Georgian luger Nodar Kumaritashvili was killed.
All rights reserved by Rossiyskaya Gazeta.