Major tax breaks in the pipeline for innovation investors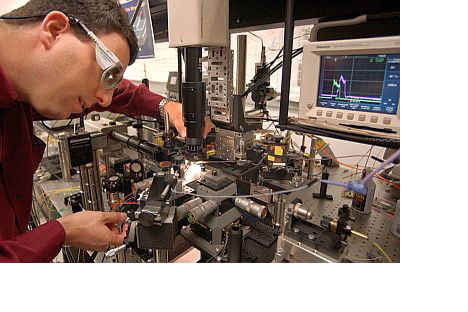 The hope is to attract venture capital and private equity tobusinesses within Russia's legal jurisdiction
The government is planning to exempt investors from long-term capital gains taxes to attract private equity and venture capitalists.
Special focus was put on boosting innovation during a meeting on tax policy over the coming three years, chaired by prime minister Vladimir Putin last week.

Mr Putin agreed with a proposal to exempt the sale of not publicly traded shares from the 20pc tax on capital gains, a move intended to increase long-term investment in innovative companies and entice investors to conduct their deals within Russia's legal jurisdiction, two officials told Vedomosti.

According to a copy obtained by Vedomosti, the proposal by the ministry for economic development suggested the tax break would apply to stakes of at least 10pc held for at least five years.

Shares traded on the MICEX Market for Innovations and Investments or not traded on any organised exchange would be covered under the plan.

Final proposals should be finished by April, said an official taking part in the discussion of the tax code amendments. Cancelling the capital gains tax for legal entities has essentially already been approved, but extending the benefit to private investors is still being discussed, the source said.

There are currently no discounts on the capital gains tax, although until 2007 investors holding securities for at least three years were exempt from it, said Dmitry Kostalgin, a partner at Taxadvisor.

The goal is to stimulate an inflow of investment beyond blue-chips and into start-ups and venture capital projects, deputy economic development minister Stanislav Voskresensky told Vedomosti.

Kirill Dmitriev, president of Icon Private Equity, said he thought it was the right approach, since a disproportionate amount of investment in Russia goes into blue-chips. Tax breaks on capital gains would make Russia more attractive for private equity investment, investors told Vedomosti.

Investors will start to look more closely at a business's fundamentals and not just its stock price, said Alexei Panferov, managing partner at New Russia Growth Capital Advisers.

Rusnano managing director Dionis Gordin said the proposals were a positive indication of changes in the system as a whole, but the time limits and the size of the stake were a bit harsh for venture capitalists, adding that these kinds of financial operators are more used to frequent purchases and sales with a timeline of three to five years.

The proposals by the ministry for economic development are also intended to encourage investors to conduct their business in Russia, Voskresensky told Vedomosti.

Capital gains taxes are a major argument for selling shares somewhere else – in Cyprus, for example – said Giedrius Pukas, a partner at private equity fund Quadro Capital Partners.

But taxes aren't the only reason, said Konstantin Demchenko, a managing director at Everest Asset Management. Foreign jurisdictions are favoured also because of problems with Russian law enforcement and courts. Another reason for offshore transactions is a reluctance by certain parties to disclose end beneficiaries, said Finam general director Arsen Aivazov.

Additionally, from 2011, tax exemptions will be simplified for dividends being paid into Russia from abroad, said Alexander Zakharov, a partner at Centre USB.

The minimum investment of 500m roubles (£11.3m) will be lifted, and the discount will apply to owners of stakes of 50pc for more than a year, excluding countries in the finance ministry's list of tax havens, he said.
All rights reserved by Rossiyskaya Gazeta.