Russian democracy turns 20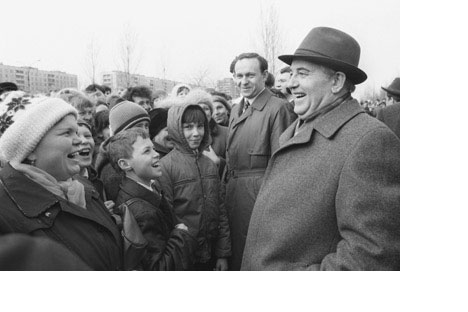 Mikhail Gorbachev during a meeting with citizens of the cityof Tolyatti in 1985.
This March Russian democracy celebrated its 20th birthday. Changes proposed by General Secretary of the Communist Party of the USSR Mikhail Gorbachev to Article 6 of the Soviet Constitution on March 14, 1990, opened the door to political pluralism in Russia.

The fight for a multi-party political system, however, began even earlier – back in May 1989 at the Congress of People's Deputies. The idea quickly gained widespread national support – with 200,000 people taking to the streets of Moscow to call for changes to the constitution.
All rights reserved by Rossiyskaya Gazeta.