Kudrin says budget deficits to last for four years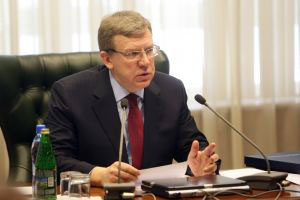 Deputy Prime Minister and Finance Minister Alexei Kudrin said on Tuesday that the government will be running a budget deficit for the next four years, reports Itar-Tass.
Kudrin has put fighting the state's finacial problems at the top of the agenda and also announced earlier this week that he would freeze public spending at current levels over the next four years as well.

The government has already started working on a new 3-year budget, Kudrin said, of which the main tenants will be ready in May. The draft will be then submitted to government as late as October, when the future is a bit clearer. By law the budget must be submitted by August 26, but it is also possible to delay it.

The official forecast of the deficit this year is 6.8% of GDP, however, banks and IFIs have regularly been altering their forecasts downwards to reflected stronger than expected commodity prices. For example VTB Capital was predicting a deficit of 5.9% in January and since then the World Bank has lowered its prediction to 3%.

Kudrin is certainly being overly pessimistic (probably for political reasons) and despite the rise in oil prices to over $85 per barrel in April, he has refused to increase the budget assumption of $58 per barrel for this year.

The upshot is the deficit will almost certain come in much lower than the official forecast - maybe even as low as 1% if oil prices maintain their current strength. This also means that Kudrin's prediction of deficit budgets - especially if he really does freeze spending - is also overly pessimistic; Russia's budget could return to the black as early as next year if things continue as they are.
All rights reserved by Rossiyskaya Gazeta.