Purification and compassion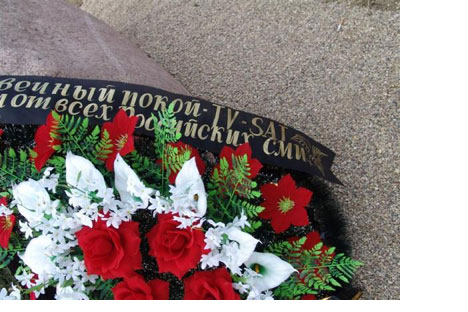 The plane crash that killed Poland's president and other senior government officials is a catastrophe for Poland, another Katyn disaster. Mysticism, spell, or monstrous coincidence – who knows? Along with the Polish President and his wife, who were escorted by the country's political and military elite (as they sadly say in Warsaw, Katyn is claiming officers again), the crash victims also include relatives of those killed in the Smolensk forest some 70 years ago. Now they are gone, too.
April 12 was declared a day of national mourning in Russia, an unprecedented act. The victims are not "ours," they are citizens of another country, moreover, a country that has not been viewed as very friendly in recent years. Yet, it turns out now that this distinction between "ours" and "not ours" no longer matters. This emerges after years of political strife. Perhaps this is because those tensions were just an idée fixe in many respects? Indeed, it is not just that President Medvedev decreed a day of national mourning and not just that Prime Minister Putin spoke of "our Polish friends" without the slightest hint of irony. What really matters are the heaps of flowers Russians have placed against the walls of the Polish Embassy and Consulate. What matters is the Russian people who called each other on Saturday with the words "what a disaster!" It is impossible to establish their numbers, unlike the numbers of those who give credence to filth from the Internet, viewing it as the product of their original thinking. Russia's mourning for the Smolensk crash victims was not ordered from above, but came from shock and deep sympathy.

At such times it becomes obvious that much can be changed if only we forget old stereotypes. Russia, notorious for its bureaucracy, immediately suspended visa requirements to avoid additional suffering for those who have it so hard. In Poland, it is not just ardent supporters of Lech Kaczynski who stand in silence in front of the black-edged picture of the late presidential couple. The Russian and Polish Prime Ministers were not just beside each other on Saturday evening, but they were together. Woes relieve us of artifice.

Bad things never happen only between those who are monstrously far from each other. Russia and Poland have never been far from each other, and they never will be. It is for this reason that they have so many questions for each other. But there's something more important: common life. Ordinary human life: they are relatives, sharing common language, friends, culture, and memoirs. And common pain, too. Pain from what happened 70 years ago. And pain from what has happened now.

For many years, Katyn remain a symbol of contradictions that sometimes seemed almost insurmountable. Maybe it should become something else now? A point where you can stop and contemplate: the past, though heavy and full of mutual grievances, cannot be changed, nor can it be forgotten, but the present is a very different thing. This is where insults give way to compassion. One can only survive a disaster in the company of others who suffer genuinely and support wholeheartedly.
All rights reserved by Rossiyskaya Gazeta.