Russian telecom: gearing up for 4G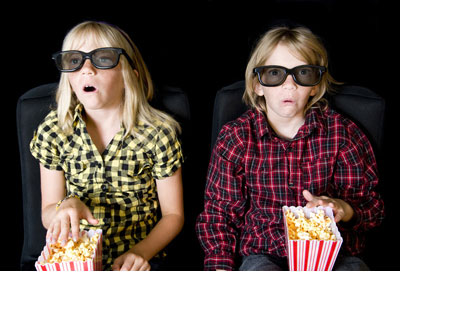 With a population of approximately 143 mn people, mobilemarket penetration has reached 147.3 pc in Russia
New technology applications and diversified holding companies are the key future trends in Russian telecoms.
Over the last ten to twelve years, the Russian mobile communications market has been booming. Before the 1998 public debt crisis, mobile phone ownership was a privilege of affluent consumers but today the number of registered SIM cards greatly exceeds the total Russian population.

"This is not so surprising after all. Mobile phones are used even by pre-schoolers and grannies who no longer need to walk all the way downstairs for a chat with a neighbour," says Ilya Fedotov, a telecommunications market specialist at Veles Capital. According to J'son & Partners Consulting, Russians have about 209.1 mn SIM cards. With a population of approximately 143 mn people, mobile market penetration has reached 147.3 pc in Russia.

Today, the market is dominated by MTS, a subsidiary of the AFK Sistema group that serves 33 pc of Russian subscribers. The other members of the "Big Three" group of cellular operators include Vimpelcom and Megafon – each with a market share of 24 pc. The remaining 19 pc subscribe to smaller providers.

Fighting for their clientele, Russian mobile operators have come up with increasingly comprehensive service packages and are now about to roll out their fourth-generation (4G) project. The main difference between 4G and 3G service is higher speed data transmission. On 28 May, the Russian State Radio Frequency Commission plans to approve pilot zones to test LTE (4G) technology in four federal regions that will tentatively include the Primorskiy Krai, Kostroma, Rostov and Sverdlovsk regions.

LTE-based systems can support upto 326 Mbit/sec downlink speed (from base station to device), while handsets will be able to send out streams of data at upto 172 Mbit/sec. MTS was the first Russian operator to start building a 4G network in neighbouring Uzbekistan. The project should be completed by 2012.

Expansion of 4G and broadband Internet access are the prevailing trends in the Russian telecommunications market. While the number of subscribers who use voice services appears to be no longer growing at the impressive pace it previously demonstrated, the army of mobile Internet users is swelling at double its earlier rate. In 2009, MTS expanded its broadband customer base by 39.8 pc over the 2008 level to a total of 1.3 mn subscribers.

An analysis from Frost & Sullivan, Mobile Broadband in Central and Eastern Europe, notes that the market generated revenues of €1.1 bn in 2009 and forecasts that revenues will reach €5.2 bn in 2014, with Russia accounting for 50 pc of that growth.

Broadband penetration in Russia is currently only 6 or 7 pc versus 30 pc in Europe and 15 pc in Hungary and Poland, which indicates vast potential for the market.

"Most of the market participants start mobile broadband service development from large city centres, where they can count on relatively quick returns on investment," states Frost & Sullivan ICT Research Analyst Edyta Kosowska. This move is still economically justified, as the highest demand comes from people with increased mobility needs such as corporate employees and students. "However, in the near future, growth potential will be mainly visible within rural areas, where overall broadband penetration remains relatively low. Therefore, focusing on this target group can be a worthwhile consideration," adds Kosowska.

Fitch Ratings also believes that the broadband focus of Russian companies makes very good sense and expects that line of business to drive revenue growth in the future. The Ebitda of Russian mobile operators, which hit historic highs in 2009 on the back of recession-forced cost optimisation, is likely to come under moderate pressure in 2010 as cost-cutting efforts lose momentum. Experts say mobile operators will be keen to expand their retail phone businesses, which have been weaker earners. Vimpelcom, one of the three Russian telecom giants, already took the first steps in this direction when last autumn, it bought a stake in Evroset, a major mobile device retailer in Russia.

Another prominent trend is consolidation of mobile companies seeking to maximise their service offerings. In 2008, Vimpelcom bought two large Internet providers within the space of six months, Golden Telecom and Korbina. Another player from the Big Three cellular group, Megafon, decided to take a stronger foothold on the long-range communications and broadband market. To this end, the operator plans to acquire a 100 pc stake in Sinterra, a national fixed-line operator.

In a similar vein, Svyazinvest, the government-controlled holding group, is undergoing a reorganisation to consolidate its seven regional subsidiaries within Rostelecom by May 2011. As a result, the Big Three will turn into the Big Four.
AFK Sistema is also taking steps to keep up with the competition. In April 2010, it bought SkyLink, a mobile broadband and voice service provider. The deal is a part of a larger asset swap with Svyazinvest, in which Sistema will hand over SkyLink in exchange for the Moscow Telecommunications Network, a Moscow fixed-line operator.

"The telecommunications sector stepped into 2010 in good shape after having sorted out liquidity, refinancing and exchange rate hassles inflicted by the credit crunch. And this positive trend is likely to continue," says Fitch spokesman Artyom Frolov.
All rights reserved by Rossiyskaya Gazeta.