Living the foreign life in Russia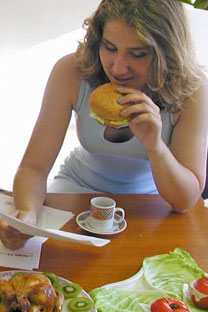 Business lunches are very popular in Russia
In order to visit Russia you will in all likelihood require a visa. I have a 1 year multi-entry business visa that allows me to stay every 90 days for 180 days. So for each half of the year I can stay for a total of 3 months and I can go in and out as much as I please. It costs around $200 USD to apply for the invitation and I am required to wait 45 days before entering the country. After I have received my invitation, I then pay an additional 250 GBP to have the consulate process my visa. Once you get the hang of it, the process is bearable and the costs are not too bad when you consider that the visa is multi-entry, but you need to be aware of all the restrictions to entry. I am back in the UK in part due to the visa restrictions. I have already used a majority of my days for the first half of the year. I am using this time to talk to investors about our latest ventures. As I sit here with my laptop, I find my mind drifting back to Russia...what I would be doing now?

Well for a start I would be having lunch. At the moment, it's 9 am here and Russia is 3 hours ahead of the UK, so it would be 12. Generally for me lunches are quite short. My work revolves around a lot of face-to-face meetings and communicating with other colleagues and partners around the world online. So I am usually at home, till I need to urgently rush out. Breakfast is usually quite English, either something continental, toast, jam, tea, some fruit, or some sort of fry up; bacon, eggs (scrambled or omelette) toast, tomatoes etc. Lunch and dinner is usually quite Russian. Soups feature quite a lot; shi (cabbage soup) and lapsha (soup with noodles) are my favorite, with Borshch (beet soup) coming in third. Each one is different, but they are made in similar ways, there is usually a clear base (with herbs) made with some type of meat, beef or chicken usually, and then vegetables are added later. Everything is made fresh and any excess is stored or cooled to be reheated later.

If soup is not on the menu then it could be salad with something steamed, such as pelmeni or manti. I am not the biggest fan of pelmeni mainly because of the way it's made. Pelmeni is a combination of minced meat molded into a ball with some a little fat. Typically the pelmeni is a combination of minced pork with some minced beef. The meatball is then wrapped in some dough and then boiled for a short time. Manti is similar, except the meatball is normally combined with some finely chopped potato and onion. It is then steamed and I think this gives the dough a nicer texture. I have grown to really love manti and it is certainly one of my favorite foods. Equally delicious are the salads that are very different to any type of salad I've ever had before. A lot of mayonnaise is used and the salads are normally quite filling. Mayonnaise is certainly one of the most heavily used condiments.

All in all the food is delicious, and I have only touched on a small part of the Russian menu. The range is incredible and everything is very wholesome. Food, together with the opportunities keeps me coming back, and as I head out to a meeting I am given another reminder of Russia – my taxi to the station. At 50 RUB per journey, 1/10 of the cost I am about to pay now, you see why I enjoy staying in Chistopol so much!
All rights reserved by Rossiyskaya Gazeta.