How expensive is Moscow: Part 1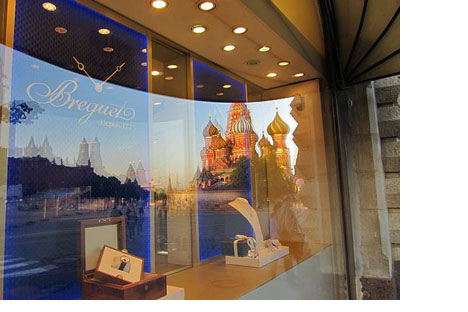 Is Moscow still the most expensive city in the world?

Moscow is surely not the cheapest place to be, but even if you aren't a millionaire, you are not starving on the street. If you are lucky, you own an apartment by yourself, which leaves you paying only for energy and communal costs. If you do not own a place, you can literally throw your money out a second class apartment window in a decent area or move somewhere into the suburbs.

But how friends of ours in the US or Europe picture our life in Russia is quite different from reality. People remember Russia 20 year ago (and that's also when many of them left the country), with people starving, or at needing great wealth to have access to normal goods for the daily life. The country has moved on since then and so did the Russians, while Russia's economy was also rising. Only the runaway Russians, who left before that upswing, seem to keep a determined picture of impoverished Russia, based on their memories from many years ago.

What's my money worth in Moscow? Mercer's cost of living surveys listed Moscow in 2009 in the third place of the world's most expensive cities, after three years of being number one. According to citymayors.com, Moscow is one of the most expensive cities for expats, and was given second place in 2009. The more the dollar or euro weakens in relation to the Ruble, which unfortunately has happened recently, the more expensive Moscow becomes for us foreigners.

We all know the stories of ridiculously high-priced restaurants and elite clubs. When thinking of Moscow life, people usually recall either super-rich oligarchs with their leggy wives in Prada or Manolo Blahnik heels, or the poor homeless trying to make it through the day. Of course these are the extremes and let's face it, we all find these in many cities around the world. But what do the middle-class, normal people do to eat and drink, live and dress themselves?

Restaurants, fast-food places, coffeehouses and bars are crowded with people, and shopping centers are full of young people (not from super-rich families) buying at famous western chains as Mango, Monsoon, Douglas, Benetton, etc. Coming from any European country or the US it is clear though that the prices are higher in Moscow due to high import tariffs. My friend Kat, for example, loves the American brand Guess. Whereas I once managed to find a Guess denim skirt in the US for about $40 (well it was on sale and I was obviously lucky), my friend spends on average about 5000 rubles ($165) for a similar piece of the same brand.

No wonder that back in my hometown, Vienna, I often see Russians extreme-shopping in the center, buying everything left and right. Years ago I would not understand their stockpiling like fashion addicted hamsters. However the longer I am in Russia I catch myself stuffing my suitcase increasingly with food, clothes and presents I buy during my visits home. And so I arrive at Domodedovo with all the shopping tourists, wheeling a nearly bursting suitcase and loaded with duty free bags. But that's how it is - it makes sense to do your fashion-shopping abroad.
All rights reserved by Rossiyskaya Gazeta.