Moscow to hold international anti-drugs forum in June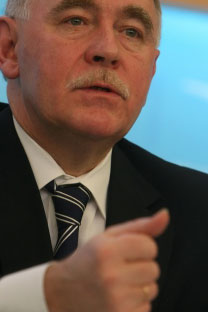 Head of the State Anti-Narcotics CommitteeViktor Ivanov
The forum aims at adopting a common strategy in the struggle against drug production and international drug trafficking.

"The problem of Afghan drug production and drug trafficking from the country is so serious that there is now a real need to gather representatives from anti-drug agencies and the expert community to find a common strategy," the head of the State Anti-Narcotics Committee, Viktor Ivanov, said.

"It is essential for the international community to address this problem and form a wide-ranging anti-drugs coalition."

The forum was initiated by RIA Novosti and is supported by the State Anti-Narcotics Committee, the Council for Foreign and Defense Policy and the Institute for Demography, Migration and Regional Development.

According to the Federal Drug Control Service, Afghan opium causes the deaths of around 100,000 people around the world annually. In Russia alone Afghan heroin kills around 30,000 young people each year.
All rights reserved by Rossiyskaya Gazeta.