Europe boosts LNG purchases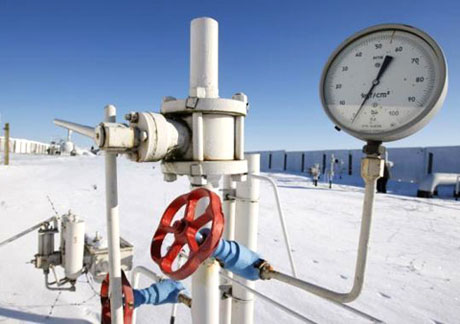 European officials aim to buy more liquefied natural gas in an effort to reduce dependence on Russian gas imports, said a Total official, according to The Moscow Times.
Piped gas imports into the EU fell by 10 percent in 2009 to 313 billion cubic meters, while those from Russia were down by 15 percent over the same period. However, imports of LNG were up by 23 percent to 68 billion cubic meters.

"Europe is making massive investments in LNG terminals," said Laurent Chevalier, president of Total's gas and power ventures in China. "There's an enormous effort to ensure security of supply, and at the same time Europeans are also enablers for Russian pipelines."

Overall European demand for gas in 2009 was down 5 percent to 540 billion cubic meters, pushed by a slump in economic activity caused by the crisis. However, volumes are expected to recover to 676 billion cubic meters by 2020, according to Total.

Europe is currently adding about 65 billion cubic meters in LNG import capacity, but has more than 150 billion cubic meters of new capacity in the planning stages, Chevalier said. The UK is amongst the most active, with LNG imports were up nine-fold last year as new terminals came online.

The advantage of LNG is that it turns gas, which normally can only be transported through pipes, into a commodity like oil that can be transported anywhere. The problem with pipes is that once built they can't be moved, making both supplier and customer captive and stymieing market forces so that gas price negotiations become intensely political.

The disadvantage of LNG is the price. Gas must be frozen to extremely low temperatures, transported in special ships, and then stored in special facilities, all of which raises the cost of LNG far above piped gas.

Russia's huge advantage in the battle for gas customers is the size of its gas fields. Once a field is breached, nothing more needs be done other than hook the field up to a pipe.

This means the LNG will not replace piped gas in the foreseeable future. Moreover, since Russia is building two major new pipelines into Europe, its exports to Europe are only likely to increase. However, LNG is increasing its share of total gas supplies, and new LNG capacity will account for most of the increase in demand through to 2020, but the bulk of supply will continue to come from pipes.
All rights reserved by Rossiyskaya Gazeta.