Russia agrees to US proposal to introduce air marshals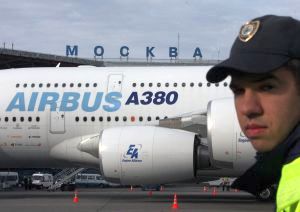 "Russia has approved a US proposal to introduce air marshals, or security officers, on board civilian flights," Anatoly Safonov announced Thursday. Safonov is Russian President Dmitry Medvedev's special representative on the fight against international terrorism and organized crime.
Representatives from the US security services flew into Moscow the day before ahead of a second round of negotiations with Russian colleagues and experts on security issues. In the United States, this security system is already in place on certain domestic and international flights, including in Europe.

"Given the Americans' insistence and the fact that they consider this one of their security measures, we have begun on the whole to look at this positively and have given the corresponding positive signal. We're ready. But at the same time we must resolve all the technical issues," said Safonov.

He stressed that this is not a political matter. "We are beginning to discuss the technical parameters. Who is responsible for what, where, what is to be guarded, so that there is a clarity and compatibility of parameters," the special presidential representative added.
All rights reserved by Rossiyskaya Gazeta.