Russia-India: cooperation levels below potential?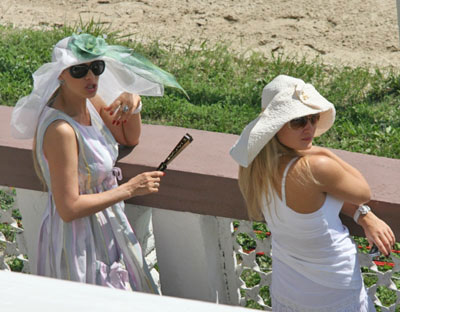 How effective is Russia-India cooperation today? Last year, trade between the two countries stood at a mere $7.4 billion. This is very low given the scale of the Russian and Indian economies. The session's moderator, Sergey Cheremin, deputy chairman of AFK Sistema's Board of Directors, supported his Indian colleague in this respect.
According to Bhartia, Russian and Indian businesspeople are interested in increasing trade between the two countries, but this is a long-term goal. Indian businesspeople attending the St. Petersburg forum seek to establish contacts with their Russian colleagues, hoping to build new business ties and cooperation in the course of the dialogue. Indian entrepreneurs are particularly interested in sectors such as the pharmaceutical industry, machine building, power and finance.
At the same time, Bhartia stressed that innovative businesses being developed as part of the Skolkovo project, including biotechnology, energy efficiency, IT and telecommunications, were also regarded as a priority in India. India has significant experience in research, while Russia's scientific potential is very strong. It is for this reason that the two countries should unite their efforts, Bhartia is convinced.
For his part, Cheremin urged Indian businesspeople to invest in the Russian economy, including by initiating production. He noted that the IV Russian-Indian Investment and Technology Forum is scheduled for the coming autumn in New Delhi.
Bhartia hopes that some progress can be achieved now. Indeed, an Indian business delegation will take part in the meeting between Russian Minister of Economic Development Elvira Nabiullina and India's Commerce and Industry Minister Anand Sharma on June 18.
Meanwhile, Sharma has already prepared the ground for the Russian visit, giving interviews to Russian journalists and promoting the idea that the existing levels of Russian-Indian trade do not correspond to the two countries' actual potential. "Our countries should take concrete and well-considered measures to deepen and extend our bilateral trade, especially given our target to bring Russian-Indian trade to $20 billion by 2015," Mr. Sharma stressed.
A powerful stimulus is needed to increase Indian exports to Russia, he believes. "Russia should open many of its sectors to us, including the livestock, pharmaceutical and especially services markets," the Indian minister said, adding that Russia and India had solid potential for joint venture projects in the designated areas.
All rights reserved by Rossiyskaya Gazeta.