A three-day window to Europe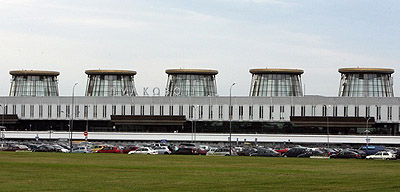 St. Petersburg Governor Valentina Matviyenko proposed amendments to federal legislation that would allow foreigners arriving at Pulkovo airport to spend up to three days in Russia without a visa. Experts welcomed her initiative, saying this would attract tourists accustomed to visa-free travel. They estimate that European tourists alone could bring in some $17 billion to Russia.
A proposal to allow for a 72-hour visa-free stay in Russia for foreign tourists arriving at Pulkovo airport in St. Petersburg was submitted by Matviyenko to the federal government. The announcement was made by Nadezhda Nazina, the Head of the Department for Tourism and International Cooperation of the Russian Ministry for Sport, Tourism and Youth Policy. The proposal is being considered by the State Duma. "If this pilot project is a success, it could spread across Russia," said Nazina.

The Russian government has already eased some regulations for foreign tourists. Amendments to the law on entry into and departure from Russia came into effect in May 2009, allowing passengers arriving by ferry to spend up to 72 hours in Russia without a visa and leave their ships for tourist programs. The amendment applies to ports in Sochi, Novorossiysk, Vladivostok, Korsakov, Kaliningrad, Vyborg and St. Petersburg. In March, Russia's Transportation Ministry estimated that the number of tourists arriving by ferry doubled thanks to this initiative.

Sergei Korneyev, Vice President of the Russian Tourist Industry Union, welcomed Matviyenko's initiative as a "brilliant, ground-breaking solution for developing tourism, and not just in St. Petersburg."

"The biggest hurdle for European and American tourists is not the cost of a visa or the time needed to receive one, but rather a psychological factor, since they have become used to visa-free travel," said Korneyev. He says that more than half of St. Petersburg's foreign tourists arrive by plane. To boost ferry tourism, developing port infrastructure is a necessity, but for air transportation, the necessary infrastructure is already in place.

Pulkovo Airport expects the initiative to attract new carriers to the country's ports, beefing up passenger numbers. According to the airport's spokesperson, it is prepared for a potential influx of tourists. The airport's management company expects to handle up to 17 million passengers a year by 2014, up from about eight million currently. The airport's press office stated that it received 1.3 million foreign passengers over the first five months of 2010. Elena Dunayeva, the Head of the Federal Migration Service's Department for St. Petersburg and Leningrad region, said that an extra inflow of visa-free tourists arriving at Pulkovo would pose no problems for her department.

"This would make our city attractive to travelers. Since the beginning of this year, 2.5 million people have come through the area, more than 50 percent of whom are tourists. Moreover, visa-free regulations will also solve a number of other problems, with foreigners complaining of all the red tape involved in Russia's diplomatic institutions when trying to get visas," said Dunayeva.

In Sergei Korneyev's estimation, up to 30 million EU tourists could visit St. Petersburg, while the minimum amount spent by an average foreign tourist in the city reaches $190 a day. Thus, European tourists alone could bring up to $17 billion to Russia once the visa-free regime gets underway at Pulkovo.
All rights reserved by Rossiyskaya Gazeta.