Russian labor market on the rise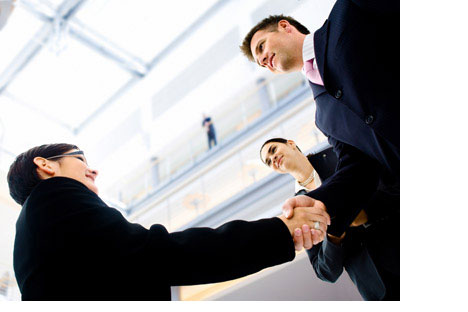 Source: Fotolia/PhotoXPress.ru
The number of companies recruiting new personnel in Russia has edged up by 1 percent worldwide this year, to 54 percent, according to a report by the Antal Russia recruitment agency. The percentage of companies planning to hire new staff increased from 55 percent to 58 percent, while the number of those planning job cuts dropped from 28 percent to 22 percent.
In a survey of 220 Russian companies by Antal Russia, 66 percent were recruiting new managers at various levels. In this respect, Russia is maintaining a lead over the European market. Germany, for example, is refraining from active recruiting now, with only 41 percent of employers ready to take on new staff.

Among the BRIC nations, however, Russia comes third in terms of recruiting. In China, 72 percent of companies are recruiting new management, and India is a bit ahead with 73 percent. Brazil is slightly behind Russia, with 65 percent. Worldwide leaders include Canada (76 percent), Egypt (75 percent), Malaysia (75 percent), Saudi Arabia (74 percent), Argentina (74%) and Kazakhstan (74 percent).

"Over the past few months, our clients have been showing increasing confidence in the market's future," says Antal Russia Managing Director Michael Germershausen. "Most of our clients are returning to active recruitment—a trend seen in various sectors of the economy. Corporations have learned their lessons and are now gearing up for more effective performance, offering new administrative jobs to support their businesses in a period of active growth thanks to rising sales and recovering demand, and sometimes taking advantage of weaker rivals to expand their market share. Demand is growing for personnel managers, marketing managers and PR officers, which is a good sign, as demand for these positions usually is the last to recover. Companies are also increasingly expanding their regional personnel."

In Russia, the strongest demand for managers is seen in the retail sector, where 77 percent of retailers are hiring new staff, and in the IT and telecommunications field, in which 74 percent of firms are recruiting. In the banking, finance and investment sector, however, only 63 percent of companies are hiring new personnel.

"Gradually, the pre-crisis balance between demand and supply is being restored," said Yury Virovets, president of the recruiting firm HeadHunter.

The average number of applications per vacancy dropped from 20 at the height of the crisis to just 3 to 4 now, according to Nadezhda Lyakhovskaya, PR officer at AVANTA Personnel.

"The last two months have seen significant market growth, which offset the decline at the start of the year. We expect a traditional lull in the summer and a full recovery in September and October, when the market could reach its pre-crisis levels," Lyakhovskaya said. At the same time, requirements for job applicants, which were tightened during the crisis, remain just as tough. "Employers are not lowering their demands, expecting applicants to have the required professional education, work experience and the knowledge of one or two foreign languages," she added. There is no significant rise in salaries, either, with the average wage expected to rise by only 5 to 10 percent this year.

"Before the crisis, the construction sector was leading in terms of job vacancies, and now it is the finance and pharmaceutical sectors that lead the field. Demand is also rising for administrative staff, many of whom were sacked during the crisis," said Germershausen.

Ruslan Ilyasov, HR Director at Russia's Eldorado consumer electronics retailer, said that the market exhibited "stable dynamics" with no sharp rise in new vacancies: "There are no significant changes in top management. We are looking for 2 to 3 directors," he said. "As for other positions, there is no massive recruitment currently. Partly, this is due to the seasonal factor as the period of active sales is from November to March."
All rights reserved by Rossiyskaya Gazeta.