Survey finds optimism in emerging markets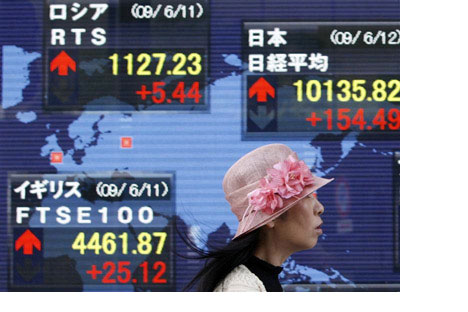 The future looks bright for emerging economies, according to the Grant Thornton International Business Report 2010.
Fifty-seven percent of privately held businesses in 14 of the world's leading emerging markets indicated that they were optimistic about the prospects for their country's economy in the year ahead. At the same time, a balance of just 2 percent of businesses in mature economies indicated that they were optimistic. These figures compare with a global average of 24 percent.

At an individual country level, emerging economies occupy four of the top five places in terms of optimism for the year ahead. Chile (85 percent), India (84 percent), Vietnam (72 percent) and Brazil (71 percent) are only separated by Australia (79 percent). Of the other emerging economies, Botswana, mainland China, South Africa, Malaysia and Poland all boast optimism balances of more than 40 percent.

In the Grant Thornton emerging markets opportunity index (see figure 2 below), the top five countries this year remain the same as in 2008. China leads the way, thanks to its huge consumer market, increasingly open economy and trade growth, followed by the other developing Asian powerhouse, India. Russia, thanks to its wealth of natural resources, is third, followed by the two largest economies in Latin America - Mexico and Brazil.

"The importance of the emerging markets to the world economy has been brought into sharper focus as the world emerges from recession. Not only have these economies been less severely hit, but they are also recovering more quickly, with growth rates over the next two years forecast to be double that of more mature economies," said Alex MacBeath of Grant Thornton.

On the flip side, the survey also finds that businesses in emerging markets fear their growth prospects are being hampered by poor access to finance and a lack of highly skilled workers to a much larger extent than their counterparts in more mature economies.

"The opportunity for investors from both mature and emerging markets to feed off this optimism and help these businesses to overcome the barriers they face regarding expansion are enormous. Indeed, these markets and their businesses are developing so rapidly and powerfully that ignoring them could represent a risk to long term profitability," said MacBeath.
All rights reserved by Rossiyskaya Gazeta.