Food for thought: Watch your weight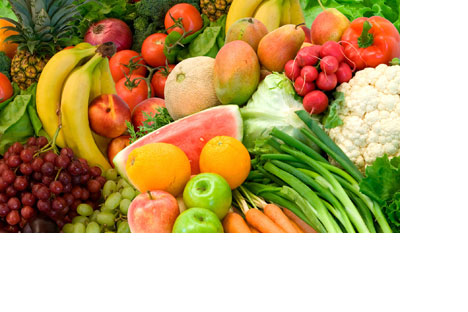 Unfortunately, strict standarts for food labelled 'organic' havenot yet been established in RussiaSource: PhotoXpress
Spoilt for choice, Russians are becoming more choosy about what they eat. But lifestyle changes and not faddish food, hold the key.
Russians just love food and the end of Communism whetted their appetite, unfurling a new carnival of culinary delights. From sausage to the exotic sushi, grocery stores offer takeaways and fast food joints can be found at every corner. But there's a worm in the garden of diehard foodies: 38 pc of Moscow's population is clinically overweight and diabetes and heart diseases are becoming rampant.

Spoilt by a decade of unfettered choice, the health perils have forced Russians to think seriously about what they're eating. "Excess weight was making my heart ache. The doctors said that if I didn't start to lose weight immediately, it might not hold out," says Ivan Butman, a former sportsman and now a department head at a medium-sized Moscow bank. "When my heart problems started, I had to switch to low-fat products."

Butman is not alone: almost half of all deaths in Russia are due to heart attacks and 37 pc due to strokes. According to the World Health Organisation, 9.6 mn people in Russia today are suffering from Type 1 diabetes due to unhealthy lifestyles. Part of the problem stems from the traditional Russian diet, as any visitor to a Soviet-era Intourist restaurant will tell you: fried chicken and chips swimming in oil were standard fares and still adorn the dining table of many homes.

Shielded behind the Iron Curtain for long, the superstructure of healthy living largely passed Russia; the glossy magazine articles about the dangers of salt and the use of artificial additives or the obsession with fitness that has gripped the West are only now trickling in Russia.

Organic food has become a new mantra for the health conscious. Market research firm Nielsen found in a study last autumn that one in two Russians have already tried organic products. The market for biologically pure food products, however, is a very modest $80 mn, according to the Institute for Biological Agriculture. Nevertheless, there is money to be made in the health-food sector. "Healthy food is less profitable than unhealthy food, but it's still profitable," notes Lidiya Seryogina, founder of the Seryogina.ru company.

This has bred a new tribe of charlatans who are unscrupulously tagging ordinary food with "eco-", "bio-", and "natural" simply to jack up the prices. In some sectors, the amount of "phoney" health food is as high as 60-70 pc of the market.

High price has acted as a deterrent for Russian consumers. However, as more health food becomes available, that may all change. Only a few Russians make any distinction between "healthy", "natural" and "organic" food. Most food is either imported and bought in an expensive supermarket or fresh and bought in the local open-air market or rynok.

The Russian Consumers' Rights Inspection plans to establish norms for health food by as early as the end of this summer, giving manufacturers and consumers the guidelines to help strengthen their trust in "healthy" products. Lifestyle holds the key, not faddish health foods. "In the end, I realised you cannot solve the problem of excess weight just by changing the quality of your food: you have to change your way of life," says Butman.
All rights reserved by Rossiyskaya Gazeta.