Medvedev's new vector in foreign policy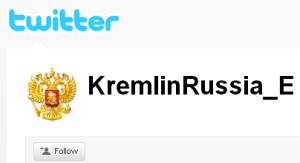 Medvedev's official Twitter account
It was the strongest of directives, and almost a plea: "If we want a normal future for our country, we must work on it now," President Dmitry Medvedev said on his Twitter account late July. "Otherwise, all will leave the country."
Medvedev has also signaled a major shift in Russia's international relations, especially with the United States and European Union, as part of that effort.

"What we need...are special modernization alliances with our main international partners," said Medvedev, speaking to the biannual meeting with Russia's ambassadors at the Foreign Ministry in Moscow. "It is countries such as Germany, France, Italy, the European Union in general and the United States."

Medvedev signed a raft of laws designed to accelerate technological innovation in higher education and research (see page 5), but he warned that economic success depends on preventing corruption and fostering honest enterprise development.

Medvedev laced his lengthy address with directives to the diplomats to build up their expertise in non-traditional areas such as biomedicine, engage with non-government organizations and inject more timeliness and rigor into their diplomatic notes back home.


All rights reserved by Rossiyskaya Gazeta.