FIFA would be wiser betting on the new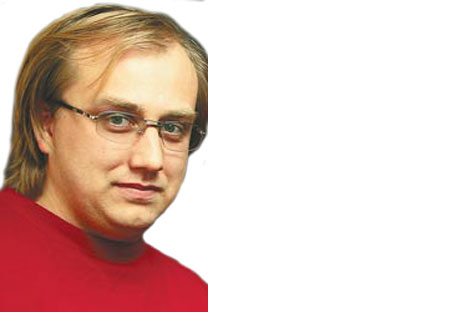 When Russia made public its desire to host the 2018 World Cup, the idea struck many as more fanciful even than holding the Winter Olympic Games in Sochi. But the success of the bid by Russia's famous resort city in the south has inspired the powers that be to new achievements. Now, with only months remaining until the host-country is chosen, Russia is running neck and neck with England.
The reason for this striking change in mood is as paradoxical as it is simple. In advancing their bid, the Russians are using the same methods they did several years ago in Sochi. They have converted the minuses of their candidacy into pluses. And they entirely fit Fifa's contemporary conception.

The fact that Russia's current infrastructure prevents it from holding the World Cup is beyond doubt. Russia has no sports stadiums, except Moscow's Luzhniki, and not enough roads, airports or hotels. But that doesn't bother anyone. Fifa, in reviewing Russia's bid, is not asking that the matches be held today in stadiums with a seating capacity of 40,000, just as it isn't asking Russia to immediately accommodate the world's soccer fans. What Russia needs to do today is show that all those things can realistically be achieved within eight years. And since the Russian authorities have confirmed these plans with the most serious guarantees, there is no reason to doubt their feasibility.

The absence of an infrastructure in Russia only means that by the start of the championship it will be built and will be the most modern and highest quality, the better to satisfy Fifa's increasing demands. Meanwhile, the stadiums, hotels and airports of competitors will have lost their current lustre, and be rated by foreigners in a different era.

Take, for example, the stadiums. England's Wembley, Old Trafford and Emirates are all well known. But by 2018 they will be eight years older and in need of another facelift.

One of the key points in any bid for the World Cup is what the tournament will do to develop soccer in that region. In this respect, which is so important to the current leadership of Fifa, Russia's position is distinctly stronger than England's. The success of the Premier League, which has lately become the world's strongest, richest and most popular, is senseless to deny. But whether the World Cup will give English soccer an additional jolt is a big question. The Premier League is thriving to such an extent that new stadiums will be built by the clubs themselves, regardless of whether a major tournament is held, for the sake of increasing their own profits, whereas the global effect raises doubts. In a country where everything is already good, things will be even better. But then what about the development of soccer on a global scale for which Fifa is fighting?

One thing Russia has going for it is that the World Cup has never once been held in eastern Europe. That means that an enormous region with a population of many millions can expect some powerful economic growth.

If on December 2 Fifa chooses Russia to host the 2018 tournament, that decision will be far less political than South Africa in 2010. The level of soccer's development in countries such as Brazil or South Africa is incommensurable, as anyone who has seen the national teams knows. Meanwhile, Russia's problems with infrastructure look more like an additional challenge both for the country, and for big business.

Ilya Zubko is the deputy sports editor at Rossiyskaya Gazeta
All rights reserved by Rossiyskaya Gazeta.