Insider trading finally outlawed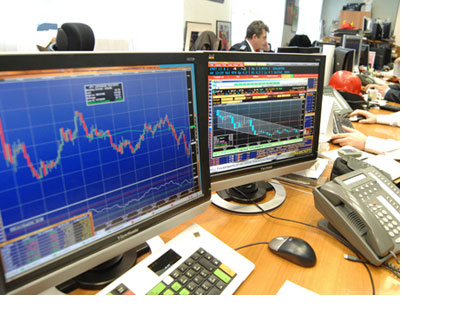 Traders now face restrictions on how they use informationSource: ITAR-TASS
Insider trading will become
a crime under a new bill submitted by President Dmitry Medvedev to support his bid to turn Moscow into a global financial hub.
Gordon Gekko would have loved Russia. As the sequel to Oliver Stone's movie Wall Street hit the cinemas, Russia's Duma signed off on a law to ban the kind of shenanigans t hat put Gekko, and his protégé Bud Fox, in jail.

Russia's authorities have been debating what is a basic law for any stock market for more than a decade, but vested interests have blocked progress until now.

The new law is part of President Medvedev's drive to turn Moscow into an international financial centre; a pl an launched in April 2008, just before the markets fell.

"Medvedev needs to push through a much stricter and sounder set of financial rules and regulations," says Kim Iskyan, a director at Eurasia Group, a global political risk consulting firm based in Washington. "This will guide the attitudes and approaches of regulators operating in the future financial centre, as well as potential participants."

Until now, too many have been making too much money on the back of privileged information for it to be outlawed without a big push from the top, with s cams such as "front loading" commonplace.

In that instance, traders buy a stock immediately before putting through a large institutional order for a client . The shares they bought for themselves then get a lift from the big block order.

Now however, markets will have a definition of what information should be restricted, and which people and instituions can be regarded as 'insiders.'
The bill also sets out fines of 300,000-1m roubles ($10,000-$333,000) or a prison term of between two and six years for the improper use or disclosure of insider information.

"The new law is a big step forward, but investors will want to see a solid track record over an extended period, proving that Moscow is a stable, effective and reliable financial centre, before they place any faith in a new investment regime," says Iskyan.

Whilst the new bill is a cornerstone of the financial center bid, o ther laws, on more esoteric - but just as vital - issues, such as settlement and clearance, are still being debated.
All rights reserved by Rossiyskaya Gazeta.