Reforms will challenge boom-bust economy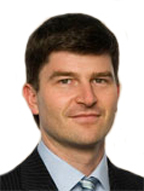 Among both admirers and critics of Russia, there is a popular myth that it is in control of its economic destiny. It is not. For the last decade, and arguably longer, the Russian economy has been driven largely by two factors, both of which are outside its control. For both the cost of natural resources and the cost of capital, Russia is essentially a price-taker.
Of course, most countries are influenced by the price of oil and the international cost of capital. But Russia is unique to the extent that it is reliant on both. It is the world's largest producer and exporter of natural resources. However, unlike other large natural resource producers, Russia cannot rely exclusively on their production. Despite the contribution they make to the economy, hydrocarbons provide less than 2pc of the working population with employment.

Equally, Russia is particularly exposed to the global cost of capital. The 2008 crisis demonstrated that international markets had their own deficiencies. A combination of a weak banking sector, an under-developed financial market and an open capital account makes Russia particularly vulnerable to the bipolar mood-swings of global financial markets.

The unique exposure to two variables that are outside of its control and are particularly prone to volatility make Russia the quintessential boom-bust economy.

The good news is that the outlook in the near term is pretty much ideal for Russia. The structural challenges facing the US, Europe and Japan leave them little choice but to keep interest rates at virtually zero well into the future. Equally, for entirely different reasons, Opec and the Chinese government look set on keeping oil prices high.

As a result, both economic growth and asset prices could well perform tremendously over the next several years. The country has deleveraged and restructured, and is well placed to embark on its next boom.

But as in the past, any economic or financial growth spurt will only be partial. Most of it will be for reasons outside of Russia's control. Indeed, the more successful Russia looks over the next cycle, the bigger is likely to be the bust the next time there is a shift in international sentiment in commodity or financial markets.

The Russian government has long been aware of its vulnerability to commodity prices. As a result reforms are focused on both diversifying the economy away from natural resources and creating a financial sector capable of intermediating Russian savings to Russian companies. Then there's the new reform-minded management at lenders Sberbank and VTB is another, and the modernisation programme of President Dmitry Medvedev. Despite critical commentary, there is a reform programme in Russia under Medvedev and it's reasonably ambitious.
All rights reserved by Rossiyskaya Gazeta.