Don't ever call me president again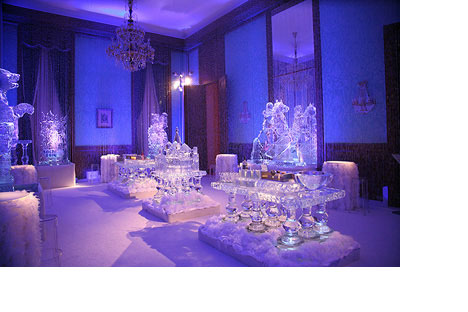 Source; Konstantin Zavrazhin, RG
In a nod to the central authority, Chechen President Ramzan Kadyrov has ordered the Caucasus republic's parliament to come up with another title for its leader.

"To my mind, there should only be one president in the state," he told the Russian press. On the list of proposed new titles are "leader of the republic," "president of the government" and "Mekkh-da", which means father of the nation and imam in Chechen.

The idea is quickly gaining momentum and has been welcomed by other leaders from other regions including Dagestan, North Ossetia and the Komi Republic. According to political analyst Dmitry Badovsky, the proposal may even be discussed this autumn in the Duma, the lower house of the Russian parliament.

Kadyrov has launched a series of tactless and at times unbearable charm offensives on Moscow since he came to power in 2007. An especially notable example was his proposal to rename the Chechen capital's main thoroughfare "Putin Avenue" in October 2008. The problem was that traditionally, streets had been named after deceased leaders, a fact that struck many observers as rather Freudian. Others interpreted the gesture as less-than-subtle backing for Prime Minister Putin, even as he entered into his working partnership with President Medvedev.

A much more problematic Chechen proposal surfaced in April 2009 when Kadyrov began promoting polygamy, a symbol of the republic's Islamification that flew directly in the face of the Russian Constitution.

"There are more women than men in Chechnya. And they must all find their place in life," the Chechen leader declared at the time. To help sweeten the pill, Kadyrov resorted to theatrical praise of Vladimir Putin. "I owe my life to Putin. I wouldn't be a man anymore if I forgot that," he stated. Kadyrov's polygamy plan got an unexpected boost in early 2010 when ultranationalist politician Vladimir Zhirinovsky proposed doling out baby bonuses and endorsed polygamy as a way to boost Russia's flagging birth rate.

The Federation's bad boy

Kadyrov fought against the Russians as a rebel but switched sides with his father, former Chief Mufti Akhmad Kadyrov, who was assassinated in 2004. Ramzan Kadyrov enjoys increasingly free reign over the republic by Moscow, whose generous funding ensures his regime's loyalty.

For Kadyrov's enemies, this political freedom has meant a bloodbath that now extends far beyond Chechnya's borders. Tension between Kadyrov and the Yamadayev clan, which has great influence in the armed forces, spilled over in October 2008 when former federal deputy Ruslan Yamadayev was assassinated in his car, only metres from the State Duma in downtown Moscow. The subsequent killing of Ruslan's brother, Sulim Yamadayev, in the United Arab Emirates caused a diplomatic and political incident with Dubai.

For the federal government in Moscow, Chechnya is an ongoing source political trouble, whether it be the two armed conflicts that have devastated the region since the fall of the Soviet Union or the brutal power struggles of its strongman in Grozny. Given the republic's past history, Kadyrov's latest whim seems less benign at second glance: Moscow's man in Grozny may just be looking for a new way to broaden his powers.
All rights reserved by Rossiyskaya Gazeta.