Kremlin opens doors to attract best and brightest from abroad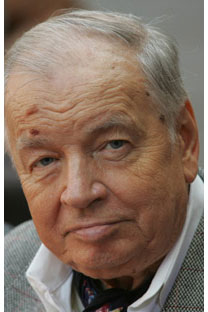 In keeping with Russian President Dmitry Medvedev's mantra for creating a modern and resurgent Russia, a law was enacted in May to ease immigration rules for highly skilled workers. The new policy will have twin benefits: it will bring in the much-needed experience and skills from abroad to develop high-tech industries and draw in more foreign investment in Russia by making it easier for multinationals to bring managers and specialists.

Whilst Russia richly deserves its reputation for educating scientists, it loses many of them to other countries as it does not have enough commercial opportunities to retain the best and the brightest. That's the driving principle behind attracting companies such as Nokia and Intel to Skolkovo - the $2bn project to build "Russia's Silicon Valley" just outside Moscow.

Russia also badly needs to attract experienced managers across its corporate sector to improve efficiency, productivity and innovation. A report from IBM published last year says that while the quality of Russia's scientific research institutions is amongst the best in the world, management schools rate poorly in global rankings. This means "skills are an obstacle for many Russian companies," the report says , "with 59% reporting labour resources as a significant obstacle to development."

Foreign managers will hold the key, as Lilit Geovorgyan of consultancy IHS Global Insight puts it, because they "bring relevant skills, since most of the companies envisaged to be the backbone of modernisation are likely to be designed after western prototypes specialising in cutting-edge high technologies." They can also act as role models for the Russian staff under them, helping to mould future generations in both skills and mindset, point out Gennady Odarich of PricewaterhouseCoopers.

With a serious managerial deficit on mind, the Russian government has used immigration schemes for qualified people from countries such as the UK, Canada and Australia. Signed into law in May, the new legislation transforms a tortuous immigration procedure into one of the easiest in the world, for highly skilled people at least. Qualifying employees and their family receive a three-year visa rather than face a yearly trek home to reapply, with the additional benefit of the chance to bypass emergency income tax (30% for the first six months) and go straight onto Russia's flat 13% rate.

Perhaps the biggest bonus for companies is that highly skilled employees are now exempt from the Federal Migration Service's annual quota on foreign employees. To contract foreigners who don't qualify as highly skilled, companies must still apply for permission to employ from abroad.

Headhunters such as Nikita Prokofiev of Odgers Berndtson suggest the plan is helping companies focus on importing the most valuable professionals, even whilst they're increasingly looking to hire locally for most positions. "The market has evolved and now hiring Russians is preferable for many companies," he says. "15 years ago, someone bilingual with a basic command of finance was much in demand, but now companies are only looking for senior people with very specific skills."
Besides a strong desire to employ staff who understand the local business culture, this is also due in no small measure to the definition of a highly qualified employee, which runs to no more than an annual salary of RUB2m ($67,000). In contrast, salaries in the local market are still recovering from the economic crisis, while skilled and experienced people from the West expect a premium to relocate.

Odarich suggests the appetite for such candidates is strong, with PwC having "many clients asking about the new system - both for current employees and future hires." "It does seem to be running smoothly - the authorities have put a lot of effort into making sure that the bureaucracy understands the new process at all levels." That's a welcome contrast to the chaos which ensued when a new customs regime was introduced in the summer.
All rights reserved by Rossiyskaya Gazeta.