Russians dominate rhythmic gymnastics competition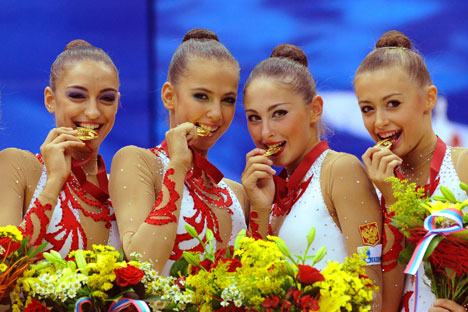 Russian gymnasts joined athletes from 56 countries at the 30th world rhythmic gymnastics championships, which began Sept. 20 in Moscow.
Hosting the event for the first time, the Russian team is expected to dominate the competition. Gymnasts from Russia and other former Soviet states have traditionally excelled in rhythmic gymnastics, which combines elements of gymnastics and dance and uses balls, ribbons and hoops as props.
Athletes are judged on their technique and artistic presentation. So far in this year's competition, the Russian squad has captured the gold medal in the all-around, as well as gold and silver medals in the rope, hoop, ball and ribbon events. The championships continue through Sunday.
All rights reserved by Rossiyskaya Gazeta.