Russian language is back in reckoning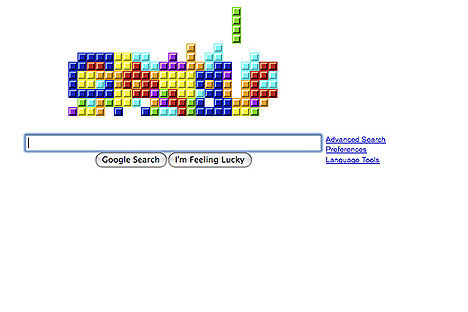 A three-day international conference entitled'India and Russia in the Third Millennium: Dialogue of Cultures'in the Indian capital on September 17-20
The history of Russian language teaching in India is fascinating and dates back to the pre-independence period. There were enthusiasts from former Soviet Union who had managed to cross all barriers to reach British India for teaching Russian language and literature to Indian lovers of the beautiful Russian language. People who wanted to read rich Russian literature in original had enthusiastically joined these classes.
The former Soviet Union became a popular country in British India during World War II, thanks to the heroic battle that the Soviet people waged against the fascist forces. India saw a strong friendship movement with that great country in 1940s, and people cutting across party lines joined this mass movement, which had the blessings of Rabindranath Tagore.

Indians sincerely believed that it is only Soviet Union that could defeat the fascist forces. Soviet contribution and sacrifice to save the world from imminent fascist menace was unparallel, and this drew huge sympathy for the Soviet people across the globe. India was no exception. The Soviet victory over fascist forces accelerated India's freedom movement and we achieved our independence in less than two years after the World War II ended. This is why former Soviet Union became so popular among Indian masses, who wanted to know more about these heroic people. Indians wanted to know about happenings in that country from primary sources and hence the urge to learn Russian language that led to systematic Russian teaching in 1946.

The intensive exchange and strengthening of ties between independent India and Soviet Union bolstered Russian language teaching in India. India's first Prime Minister Jawaharlal Nehru's significant visit to USSR and Soviet leader Nikita Khruschev's visit to India in 1955 opened new vistas for fruitful and multifaceted cooperation between our two countries. As a result of these visits, dozens of industrial enterprises were built in India with Soviet assistance.. Tens of thousands of Indian specialists and engineers worked hand in hand with Soviet specialists in these enterprises, and Indian engineers and workers started learning Russian language in order to better understand their Russian counterparts working in those factories .

The necessity for learning Russian language was so important that the first Institute of Russian language was inaugurated in Delhi in 1965 by the education ministers of both countries.

The historic Indo-Soviet treaty for peace, friendship and cooperation signed in 1971 in the wake of Bangladesh liberation war made the Soviet Union a strategic partner number one for India. The aftermath of the signing of this treaty witnessed unprecedented expansion of mutually beneficial cooperation between our two countries in all spheres of human activities, and bonds between our countries became so strong that it was termed as "special relationship" in 1980s , making many envious of our time-tested friendship. This is the period when Russian language became one of the most popular foreign language in India. Thousands of Indians went to former Soviet Union for learning Russian language. Russian language was taught in more than 43 Indian universities, which means every second or third Indian university had a Russian language department.

"Russian language was popular in India because it was the languageof a super power with whom we enjoyed time-tested friendship," says Professor Ramadhikari Kumar, the president of Indian Association of Teachers of Russian Language and Literature. Moreover, the fundamental and applied sciences in USSR were very developed; Indian scholars wanted to have access to Russian research journals and hence, there was a strong urge to learn Russian language, says Professor Kumar, former rector of Jawaharlal Nehru University, who was in the first batch of the Indian Institute of Russian Language founded in 1965.

The interest in Russian language in India saw a decline in the 1990s following the Soviet disintegration and the loss of superpower status by a new Russia. Russian language teachers tried their best to keep the interest in the language intact and formed the Association of Russian language teachers, which is doing a significant job to popularise Russian language and literature in India by organising conferences, seminars, talks and lectures on Russian language, literature and society.

The third international conference on "Russia in the new millennium – Dialogue of cultures," held at Delhi from 15th to 17th September 2010 was organised by this association in cooperation with International Organisation of Teachers of Russian language and literature and Rossotrudnichestvo - the agency for compatriot affairs and Russian language abroad. The conference was attended by over 150 scholars from India, Russia, UK, Uzbekistan, Armenia, Kazakhstan and Mongolia, and 27 research papers were presented in six academic sessions.

Though the 1990s witnessed a decline in Russian language teaching, the interest in the language of famous Russian writers like Pushkin, Chekhov, Block, Tolstoy, Gorky seems to be undergoing a revival in past several years. Russian language classes offered by 36 Indian universities and several Russian Centres of Science and Culture in India draw a large number of students for learning the language, and it is a matter of great satisfaction that it is no longer difficult to get a job for the Russian language graduates.

Russian language is yet another dimension of centuries-old dialogue of civilizations between India and Russia.
All rights reserved by Rossiyskaya Gazeta.