Russia and India compete for gold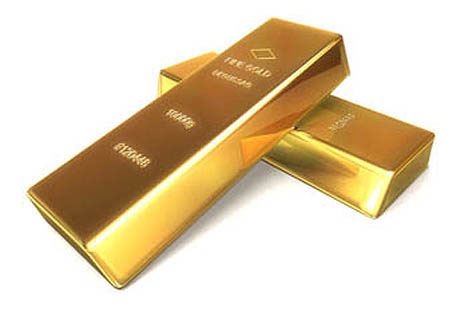 Statistics on the international reserves of the world's leading countries, published by the Central Bank of Russia, show that Russia, along with India, has been among the largest buyers of gold in 2009-2010 to support its gold and foreign currency reserves. In absolute terms, the Central Bank of Russia was behind the Central Bank of India, which saw the largest increase in gold reserves in the year from 1 July 2009 to 1 July 2010, but the gap is narrow: India's gold reserves increased by 199 tonnes, while Russia's gold reserves were up 159.7 tonnes. The Indian bank pursued a more aggressive policy on the market, increasing its international reserves by 55.7% over the period compared to 29% in Russia. The percentage of gold in the Central Bank of India's reserves grew from 4.1 to 7.8%, compared to an increase by Russia from 4 to 6.1%.

Among the world's leading reserve holders, only the Central Bank of the Philippines chose a similar strategy. But overall, its operations were rather modest compared to the rest of the market: the Philippines' international reserves climbed 14.3 tonnes, while the percentage of gold in the $48.7 billion worth reserves edged up from 11.9 to 14.7%, and the physical increase in the gold reserves was just 9.1%.

As a result, Russia's Central Bank climbed from 9th to 8th position in the ranking of the world's largest gold reserve holders.

The policies of the Russian and Indian central banks differ from those of the world's leading gold reserve holders (see chart). Despite regular statements by financial regulators that there is no need for large economies to keep a considerable portion of their reserves in precious metals. Sweden's Riksbank was the only one to sell gold actively at this stage in the crisis, reducing the percentage of gold in its reserves by 4%, while physical gold sales stood at just 5.2 tonnes. The gold sales of the European Central Bank and the Eurozone countries were also insignificant, making just 0.1% of overall reserves. In other respects, the holders of large gold reserves, including China, have been pursuing a very conservative policy, keeping their reserves almost unchanged from 1 July 2009 to 1 July 2010. In this situation, India and Russia seem the only countries to pursue their ambitions as potential global capital markets. Though investing in gold has been extremely lucrative in 2009-2010, it is the goal of strengthening the national currency's international role that requires a considerable increase in the country's gold reserves.
All rights reserved by Rossiyskaya Gazeta.