The 'trouble' with democracy…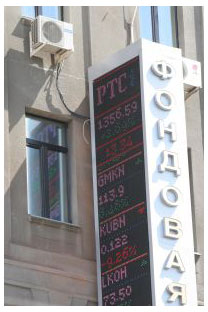 The recent World Political Forum has clearly shown the ability of the ruling international elite to understand global processes, putting them under control and giving them a positive direction. I would like to mention a few things about the forum.
First: the substantive part of the Yaroslavl forum was clearly of the essence. Most conferences and roundtable meetings gather people who share common interests and ideas, who do not argue about minor things, come to understanding on important issues, criticise their absent opponents and go home happy and satisfied. The World Political Forum in Yaroslavl, however, was quite different from that. The organisers deserve praise for inviting people espousing varying opinions and positions. As a result, real debate took place at the Yaroslavl forum.

Second: the forum was attended by the world's intellectual elite, political experts and observers, current and former heads of state, and thinkers of the highest level and authority. As a result, all speeches and discussions were of the highest intellectual quality, avoiding banalities and populism, platitudes and outmoded ideas.

Third: the forum became a platform in which experts, political analysts and active politicians from different countries participated equally. Such a format, popular in many countries, is still rarely seen in Russia. Meanwhile, it is such debates that are the most fruitful.

Fourth: I believe those who criticised the Forum for its poor economic agenda are not quite right. On the one hand, it is impossible to speak of modernising the country without addressing economic issues. On the other hand, there are already several powerful global economic forums, including those in Davos and Krasnoyarsk, where global economic and business elites gather to discuss the global economy. I find it very significant that Russia hosted the open World Political Forum, which has no parallels anywhere in the world.

Yaroslavl's World Political Forum became a symbol of democracy, freedom and thinking. The conversation was frank, direct, without over-courteous expressions or mutual complements. President Medvedev offered his vision of the problem in his speech, outlining five universal criteria of democracy and prompting a new debate. I believe that discussions about democracy should include not just the wide range of political forms and specific national features, but should also take into account that by its nature, democracy is not a fixed political institution, but a constantly changing and live phenomenon. Until recently, we understood democracy as it exists in the West, ignoring the experience of many other countries.

The same can be said about the government's role in modernisation, which was also hotly debated in Yaroslavl. Rejecting the extreme views, we will face the problem of the quality of a specific government mechanism in a country seeking to modernise itself fast. It will become clear that the role of the state in modernisation should be based on an unbiased analysis and characteristics of the state structure. In Russia, I am convinced, modernisation is impossible without a serious reconstruction of the existing state structure and change of its role in the country's economy and politics. The modernisation of Russia is more than just an attempt at a technological breakthrough; it requires a change of government style and methods. In any case, the Yaroslavl debate must be continued and built upon.

Nikolai Zlobin is director of Russian and Asian programmes at the World Security Institute, Washington, DC
All rights reserved by Rossiyskaya Gazeta.