Fakes threaten Fedoskino art (+slideshow)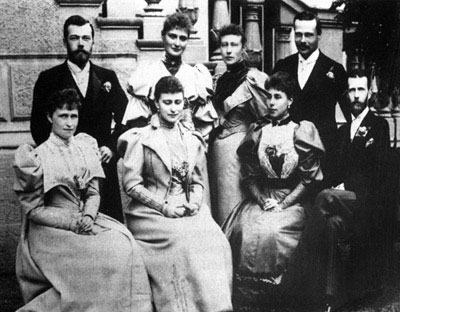 Moscow Kremlin in winter has been painted by Rinat Yunusov
The factory was formed in 1795, in the village of the same name in the Mytishchi district north of Moscow, and is currently state-owned.

In Russia, the only real use for Fedoskino boxes these days is for corporate souvenirs, TV station Vesti-Moskva reported this week, and that may not be sufficient to keep the factory going. The report says that the factory is still around only thanks to the enthusiasm of employees who have worked there their entire lives and refuse to abandon it, even though they are paid a ridiculous 6,000 roubles a month.

Last March, the factory's general director, Svetlana Utevskaya, was caught accepting a $150,000 bribe for appointing someone as her deputy. The public could only guess why this position within a struggling institution was so desirable.

The factory houses a special school where students are taught miniature painting, but with little financial incentive to stay, graduates choose to find work elsewhere. Selling more Fedoskino lacquered boxes to foreign tourists could help Fedoskino stay afloat. But a lot of the boxes offered for sale in popular tourist spots around Moscow are fakes, and foreign tourists are lured toward them by lower prices.

"Lots of fakes of Fedoskino craftsmanship have appeared in Russia and abroad lately," reads the website of Virginia-based souvenir company Russian Classics. "They are made very crudely and non-professionally and break down almost the next day after you have purchased them."

Yet warnings from professional art dealers are often ignored, as many tourists are not serious collectors.

Making an authentic Fedoskino lacquered box is a time-consuming process, as the boxes are hand-made and hand-painted. Production cost for one box can amount to about 5,000 roubles. Add the wholesalers' and retailers' margin, and the final price will be high enough to scare off a regular tourist.

According to Denis Davydov, a spokesman for the Moscow-based auction house Gelos, Fedoskino boxes with price tags between $100 and $3,000 are regularly sold at the company's auctions.
"Those made before the [1917 Bolshevik Revolution] are most popular," Davydov told The Moscow News. "As for the factory's contemporary products, there is little interest in them at our auction house."

Some experts are still optimistic about the future of Fedoskino, however. "The Moscow Oblast government is really determined to restore order at the Fedoskino factory," Velena
Ostrovskaya, president of Russia's Folk Arts and Crafts Fund, told The Moscow News, adding that many of the problems at the factory stem from constant changes of management. According to Ostrovskaya, the factory was never meant to be self-sustainable and should be funded by the government.


All rights reserved by Rossiyskaya Gazeta.