Russia may offer strategic technologies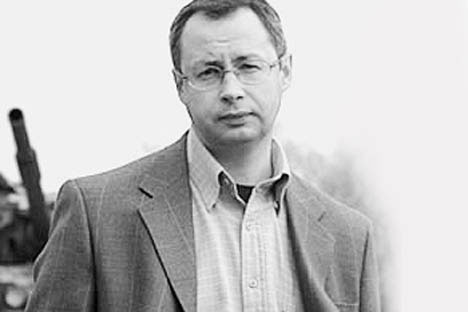 Konstantin Makienko. Photo by dfnc.ru
"Growing international competition for the Indian defence market will push Russia to expand its cooperation with India into new sectors where it has no rivals, such as strategic weapons and technologies," said Konstantin Makienko of the Centre for Analysis of Strategies and Technologies (CAST) ahead of the 10th session of the India-Russia intergovernmental commission on military-technical cooperation, The Hindu reported.

The IGC commission will meet in New Delhi on October 7 under co-chair of Defence Minister A. K. Antony and his Russian counterpart, Anatoly Serdyukov.

The Russian expert suggested that the two countries could diversify their defence ties into nuclear submarine technologies despite continuing international restrictions against India.

"India's de-facto joining of the nuclear club makes such restrictions rather pointless."

In fact, Russia is already helping India acquire nuclear submarine capability. Next March, Russia will hand over an Akula-class attack submarine, Nerpa, to India on a 10-year lease.

Its design has been largely incorporated in India's first indigenously built nuclear submarine, INS Arihant, launched last year.

Cooperation in strategic weapons will be in line with Russia's long-time policy of offering India advanced defence technologies.

"Russia is interested in strengthening India's defence potential without any limitations," said Mr. Makienko, adding Russia was not prepared to supply China high-end weapons systems that India received.

The fifth-generation fighter aircraft (FGFA), which India will build jointly with Russia, is one example of this policy.

"The FGFA programme will enable India to join the exclusive club of nations who have such weapon systems," he said. "It will give India an overkill capability over China, not to mention Pakistan."

The FGFA project marks a further shift in Indo-Russian defence ties from a buyer-seller relationship to joint design and construction of new weapons systems.

TOP DESTINATION

In coming years India will remain number one destination for Russian defence sales, according to the Russian Centre for Analysis of International Weapons Trade (CAIWT). "In 2010-2013 India will account for 54.4 percent of Russian weapons exports estimated at over $15 billion," the CAIWT said.
All rights reserved by Rossiyskaya Gazeta.