Russian defense minister visits India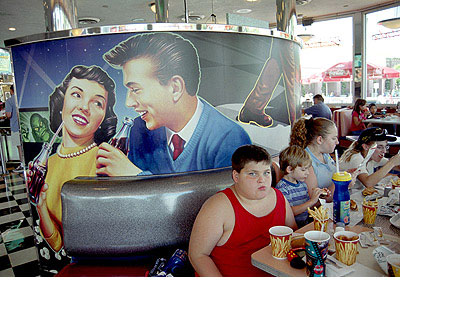 Russian Defense Minister Anatoly Serdyukov. Source: RIA Novosti
"The Russian defense minister will attend the tenth meeting of the Russian-Indian intergovernmental commission on military and technical cooperation," Lt. Col. Irina Kovalchuk told journalists. She said the sides will sum up defense activities in 2009 and outline priority tasks to further develop military cooperation.

"After the meeting the sides are to sign the final protocol defining the basic directions of bilateral military and technical cooperation and specifying ways to implement the current projects," Kovalchuk said.

Serdyukov will hold talks with his Indian counterpart Arackaparambil Kurian Antony. According to Kovalchuk, the key issues for the intergovernmental commission's consideration are the retrofit by Russia of the Admiral Gorshkov aircraft carrier for India's Navy and licensed manufacturing of Sukhoi Su-30MKI Flanker-H and T-90S tanks in India.

The Admiral Gorshkov is a modified Kiev-class aircraft carrier, originally named Baku. The ship was laid down in 1978 at the Nikolayev South shipyard in Ukraine, launched in 1982, and commissioned with the Soviet Navy in 1987. It was renamed after the collapse of the Soviet Union in 1991. In 1994, following a boiler room explosion, the Admiral Gorshkov sat in dock for a year for repairs. In 1995, it briefly returned to service and in 1996 was finally withdrawn and put up for sale. The ship has a displacement capacity of 45,000 tons. It has a maximum speed of 32 knots and an endurance of 13,500 nautical miles (25,000 km) at a cruising speed of 18 knots.


The Russian-Indian commission's agenda also includes cooperation in developing and manufacturing a fifth generation fighter and a multipurpose transport aircraft, as well as joint production of BrahMos cruise missiles.
The BrahMos missile has a range of 290 km (180 miles) and can carry a conventional warhead of up to 300 kg (660 lbs). It can effectively engage targets from an altitude as low as 10 meters (30 feet) and has a top speed of Mach 2.8, which is about three times faster than the U.S.-made subsonic Tomahawk cruise missile.

Established in 1998, Russian-Indian joint venture BrahMos Aerospace manufactures and markets BrahMos supersonic missiles. Sea- and ground-launched versions have been successfully tested and put into service with the Indian Army and Navy.

The same day later the Indian defense minister said, that India is planning to buy up to 300 co-produced fifth-generation fighters and 45 utility transports from Russia.

The jointly-produced fifth generation fighter will not be a copy of the existing Sukhoi T-50 prototype ordered for the Russian Air Force, but will be a separate creation, a high-profile source in the Russian delegation in New Delhi said.

The countries are planning to unveil a one-seater and a two-seater version of the fighter by 2015-2016. The costs are planned to be shared by the two states fifty-fifty.

The Times of India earlier said India may invest over $25 billion on buying fifth-generation fighters for its Air Force.
All rights reserved by Rossiyskaya Gazeta.