Pharma: A marriage of technology, resources and market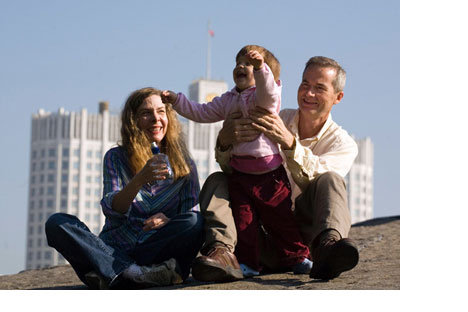 Trade and Industry Minister Viktor D. Khristenko (right)at the meeting with the Leaders of India's pharmaceutical business.Source: minpromtorg.gov.ru
Much like their transforming defence ties, India and Russia are poised to graduate from buyer-seller to co-developers and producers in the vital field of pharmaceuticals.
Buoyed by a recent upswing in bilateral trade, CEOs of top Indian and Russian pharmaceutical companies sat for an intense round table discussion Sept-end in a luxury hotel in Delhi that lasted for hours. Led by visiting Russian Trade and Industry Minister Viktor D. Khristenko, the meeting proved to be a big success, with both sides fleshing out concrete proposals for joint projects in the area of developing and manufacturing medicinal products. The Russian delegation included top leaders of Russian pharma industry, including Alexei E. Repik, chairman of the board, R-Pharm JSC, Igor Kyrlov, general director, Pharmastandard JSC, and Vikram Singh Punia of JSC Pharmasyntez. Dr Reddy's Laboratories, which notched up $130 mn sales in Russia in 2009, and Ranbaxy were among those Indian pharma companies who participated in the brainstorming session.

The meeting was aimed at attracting a healthy dose of Indian expertise and technology into the Russian pharmaceutical industry, which is expected to grow to $60 billion by 2020. Much like the decades-old sturdy defence relationship, the India-Russia collaboration in the crucial area of pharmaceuticals has graduated from the seller-buyer model to that of co-production and research. "There are plans to sign a memorandum of understanding between the Russian Federation's Ministry of Industry and Trade and India's Ministry of the Chemical and Pharmaceutical Industries at the end of this year," a beaming Khristenko said after the meeting. "Moreover, we expect that a whole package of agreements concerning specific projects involving both parties will be on the negotiating table together with the memorandum." These pacts are expected to be inked during the visit of Russian President Dmitry Medvedev to India in the second half of December, sources said.

The Russian minister unfurled a new collaborative strategy that fitted in with Pharma 2020, a trademark Russian government strategy aimed at developing an innovative pharmaceuticals industry using foreign experience in research and production. "Today we are actively proposing to our Indian partners that we get together. This is the start of an intensive dialogue in search of decisions, the first high-level meeting on issues concerning long-term cooperation in the field of pharmaceutics and biotechnologies," said the minister. He offered a slew of incentives for Indian companies wishing to set up factories and start business in Russia. "Good conditions have been created for full-scale partnership in the pharmaceutical industry, which is a most important area of trade and economic cooperation between our two countries."

The response from the Indian side was enthusiastic. "We are ready for progress. I am sure that we shall soon achieve concrete results," said Mukul Joshi, top Indian official in charge of the pharmaceutical industry. Representatives of leading Indian companies concurred. "We want to be involved in implementing the Russian programme, which promises to benefit both countries, and we shall be happy to do so," observed Ramesh Adige of Ranbaxy. "We are happy to work with our Russian partners and are willing to expand cooperation, especially in the area of innovation," said A. Sawhney, Managing Director of Ranbaxy, whose tryst with the Russian market goes back nearly two decades to 1993. Sawhney, however, called for greater transparency in operations. He emphasised that "the regulatory bodies need to explain the changing rules of the game on the Russian market, to prevent differing interpretations leading to misunderstanding".

The Russian delegation also visited National Institute of Pharmaceutical Education and Research, Chandigarh and Dr. Reddy's Lab facilities at Bachupally near Hyderabad to garner first-hand knowledge of Indian pharmaceutical enterprises.

In what could be a perfect marriage of technology, resources and market, Russia is increasingly looking to Indian pharmaceutical companies to cut down its dependence on foreign drugs (which account for 80 per cent of its needs). India is a natural partner because its annual export of pharmaceuticals to Russia is about $500 mn and has modern manufacturing technologies at its disposal, says Mikhail Rapota, Russia's Trade Representative in India. Indian drugs fare well in the Russian market on account of its quality and cost competiveness.

Joint ventures, says India's Commerce and Industry Minister Anand Sharma, hold the key in the field of pharmaceuticals. Calling for scaling up the current level of Indo-Russian bilateral trade of $ 4.54 billion to $20 billion by 2015, Sharma has stressed on the desirability of cooperation in the test and analytical facilities in Russia to certify standards to enable access of Indian pharmaceutical products to Russia. He also pitched for fast track registration of India's pharma products within three months.

Encouraged by incentives, Indian pharma companies are avidly eyeing Russia, a big market for anti-depressants, cough and cold products and lifestyle disorder drugs. "In 2008-09, India exported drugs worth Rs 1,244 crore ($around 275 million) to Russia and that market is growing at about 18.5 per cent, one of the fastest growth rates among all drug exporting destinations," says K Appaji, executive director of Pharmaceutical Exports Promotion Council (Pharmexcil). Our company is also open to marketing alliances with other companies in the Russian market, including those from India, says Satish Reddy, managing director of Dr Reddy's Lab, the largest Indian pharma company in Russia.
All rights reserved by Rossiyskaya Gazeta.