Moscow tumbles down expensive city list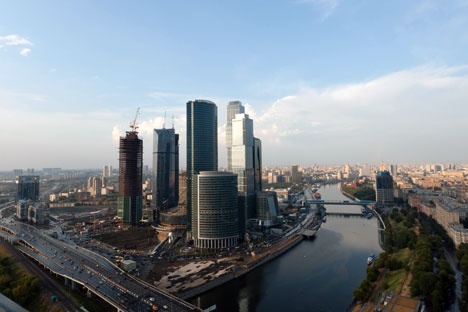 In 2009 Moscow was ranked as one of the most expensive cities to living in the world, according to American magazine Forbes, which ranked Mosocw at number 4 and it was top of the list as the most expensive place to live on the planet in 2008, according to Forbes.

UBS said that Moscow is now 56 out of 73 cities surveyed. The list is topped by Oslo, followed by Zurich and Copenhagen. Other previous expensive cities like Osaka in Japan and Geneva in Switzerland that vied with Moscow for the title of most expensive city in 2009 have also taken a tumble.

Moscow also placed 42 on wages according to UBS, beating the three other former Soviet states of Kyiv, Riga and Tallinn that made it to the list. In Moscow, it takes 21 minutes to earn enough to buy a Big Mac at McDonald's and 36 hours for an iPod Nano, the survey said.

The highest wages on offer in the world are in Copenhagen but Zurich is best place to work as it takes the least time to earn enough to buy a Big Mac or an iPod: 15 minutes and 9 hours respectively.

The UBS survey comes on the back of another by British bank HSBC that found foreigners living in Russia, Saudi Arabia, Bahrain, the United Arab Emirates and Singapore have the highest pay, more disposable income and owning more luxury items than in any other country, HSBC Offshore's Expat Explorer survey found: Russian expats earn the most with 36% taking home more than $250,000 a year.
All rights reserved by Rossiyskaya Gazeta.