Russia to build first biofuel plant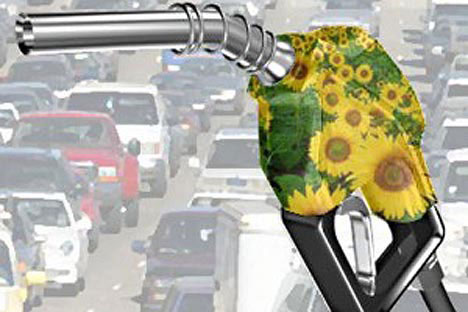 Source: www.agriculture-ph.com
Russian Technologies – a state holding for various companies involved in innovation – announced in mid-September that it plans to begin construction of the country's first biofuel plant in the spring.

Based in the Irkutsk region in the east of Russia, the plant will use wood chips and other timber byproducts to produce biobutanol, said CEO Sergei Chemezov. Whilst in Brazil and Europe biofuels are made from sugar cane, corn and rapeseed. the huge timber industry will form the basis of the industry in Russia. In 2007, experts estimated the total wood biomass available for production of energy at 800m tonnes.

Unsurprisingly, given its huge reserves of fossil fuels, green alternatives have struggled to gain the Russian government's attention over the years. However, a state program to get a biofuels sector up and running was announced in 2008, at which time timber industry players were told that the government was ready to back up to 30 production plants.

An official from the Agricultural Ministry said in early September that Russia hopes that biofuel exports could help redress its trade balance with the EU given the high prices on the European market.
All rights reserved by Rossiyskaya Gazeta.