A new breed of emerging market MNCs has arrived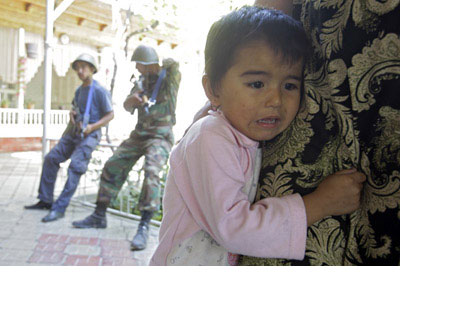 Gold producer Polyus Gold plans to end acquisition talks with KazakhGold by November. Source: Reuters/Vostock
A new class of emerging- market multinationals is rapidly establishing footprints in the world's fastest-growing markets.
Riding on the back of rockbottom prices, mergers and acquisitions (M&A) are booming in Eastern Europe as a new class of emerging-market multinationals come into their own. Deals are going in both directions: multinationals are taking advantage of a pause in Russia's boom to grab cheap assets as a part of their long-term strategic plans to expand in what was already (briefly in 2008) Europe's largest consumer market. At the same time, Russian companies are cashing in on the economic malaise in the developed world to diversify away from the domestic market and begin the process of building up true Russian multinationals.

The Coca-Cola Company grabbed the headlines at the start of September by completing the purchase of one of Russia's biggest juice producers, Nidan Soki. Coke bought a 75 per cent stake in Nidan from London-based investment firm Lion Capital, as well as the remaining 25 per cent held by Nidan's founders. The juice maker has facilities in Novosibirsk and the Moscow region town of Kotelniki. The acquisition will bolster the US firm in its fight against archrival PepsiCo, which bought the Russian mineral water producer Lebedansky in March 2008. With over 50 years in the local market, Pepsi is seen as a Russian drink by Russians. Pepsi opened its first factory after an agreement between Richard Nixon and Nikita Khrushchev during the US president's visit to Moscow in 1959. "Acquiring Russian brands is a way to compete," says Ilya Plakhinas, head of the marketing division at Soldis Communications.

The Nidan deal reflects Coca-Cola's confidence in Russia's potential and its commitment to invest more in the future, Ahmet Bozer, president of Coca-Cola's Eurasia and Africa Group, told The Moscow Times.

In August, mining giant Rio Tinto was reportedly sniffing around Russia's leading potash company Uralkali, just as global mining giant BHP Billiton launched a hostile bid for Canada's PotashCo, the biggest producer of fertiliser in the world. However, by the end of the month, Uralkali had decided to bolster its global position through a merger with Russian peer Silvinit in a deal that is expected to be finalised soon.

Investment is going in the other direction. Russia's biggest mobile phone operator VimpelCom is in talks with Egyptian billionaire Naguib Sawiris for acquiring a 51.6% stake in Orascom Telecom Holding (OTH), a leading Middle Eastern operator, and 100% of Italy's Wind Telecomunicazioni. According to reports in the Italian newspaper Il Sole 24 Ore, VimpelCom and Sawiris are close to signing off on the $6.4bn deal. And state-owned oil major Rosneft caused a stir after it announced that it was in "advanced negotiations" to buy controlling stakes in four German oil refineries at the end of August that belong to Germany's Ruhr Oel. Activity by emerging market companies aimed at developed economies jumped 25% in January through June from the previous six-month period, KPMG said in its latest Emerging Markets International Acquisition Tracker.

India leads the way in terms of the number of deals and the US was the biggest target, with 54 agreements struck in the period out of a total of 243 deals in developed economies by emerging market companies. The KPMG study tracks completed deals in which an acquirer took at least a 5% shareholding interest. "It appears that a new breed of emerging-market multinationals are establishing footholds in the world's fastest growing markets," Mark Barnes, principal in charge of KPMG's US high-growth markets practice, was quoted as saying.

And volumes are expected to increase. According to consultancy MP Corporate Finance Group, the amount of combined domestic and international agreements in Russia spiked in July when a record 314 deals were struck worth an estimated $2bn – double the amount from a year earlier – with telecom deals leading the way.


All rights reserved by Rossiyskaya Gazeta.