Financial literacy campaign on track in Russia and India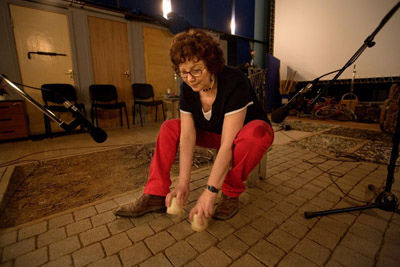 Vladimir Milovidov, head of theFederal Financial Markets Servicevmilovidov.lj.ru
The Financial Literacy Train arrived at Moscow's Kazan Railway Station earlier this month, completing its tour of Izhevsk, Perm, Tyumen, Yekaterinburg, Chelyabinsk and Ufa, thus wrapping up Russia's second Financial Literacy Week organised by the Expert Group on Financial Education (the Federal Financial Markets Service).

While the train was still on its financial mission, news came of a similar project in India.

On 6 October, a financial literacy train pulled out of the New Delhi railway station heading for the eastern states of Uttar Pradesh, Bihar and Jharkhand, India's National Stock Exchange (NSE) reported. The final stop will be in Sealdah, a large rail station in Kolkata. The train's fourteen carriages bear the symbol of NSE's top index, Nifty 50. Inside the train cars are stands with all sorts of information for investors about what is to be known for working in financial markets. The visual campaign is complemented by audio programmes.

The Indian train pursues the same goal as the Russian one: to bring home to the general public that they should be cautious when investing their savings in financial markets. It turned out that the Indian train was already on its second financial literacy mission, following the first one in April, which covered the southern cities of Chennai, Trivandrum and Bangalore.

As I read this story I was amazed at just how much Russians and Indians think alike, with our trains sent chugging across each respective country at the same time and in the same direction: both Russian and Indian trains set out on their first financial trips in April, heading for the South (in Russia, it was the Volga region and other southern areas), while the second trip began in October, focusing on the east (the Ural region in Russia). Still, there is one important difference: the travel time. In India, the train travelled for 17 hours, while in Russia - a whole week. India is a big country, but Russia is even bigger. Distance, however, is no problem for the skilled and sensible domestic investor...


All rights reserved by Rossiyskaya Gazeta.