New expats find things to love in Moscow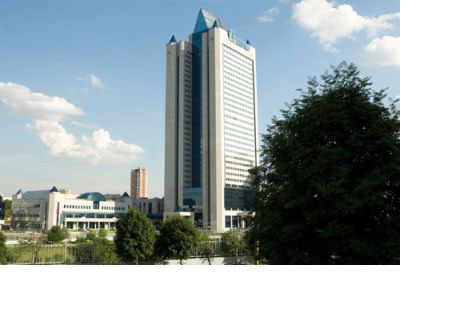 Every year in September, hundreds of new expatriates move to the Russian capital. After the first few weeks, nearly all of them agree that beneath the bleak, sprawling, overcrowded surface of Moscow there are lots of things to explore and to cherish. Many different aspects of Russian culture have quickly become lifelines for these newcomers. Some cite the famously palatial metro system as a great antidote to the stalled cars above ground: a case of looking literally beneath the surface. For others, it has been opera, architecture, ballet or books that have opened their eyes to the richness of their new home.
For Lucy Ward, a journalist from the UK who arrived in Moscow at the end of August, it was the refreshingly positive Russian attitude to children that endeared her to the city. Ward has already written about her experiences in the Guardian Newspaper's family section.

"Our decision to choose Russian schools for two of our kids is without a doubt the biggest and most important choice we made in coming here," Ward said. In the school and in local playgrounds, Ward has found a "distinctive Russian attitude to children – a combination of slightly stifling protectiveness and tremendous affection." She feels that Brits back home could learn from the Russian delight in childhood, for example, the huge ritual every Sept. 1 of celebrating the new school year with "bouquets, balloons and songs." Moving to Moscow has involved exchanging a three-storey Tudor house for a tiny flat overlooking a main road, but so far the whole family is relishing their new adventure.

The Helsen family, originally from the Netherlands, moved here from Shanghai. "I especially like Russia's rich history: you sense this in the many beautiful cathedrals, palaces, squares and gardens," said Miriam Helsen. "It's really exciting to be able to visit museums, theaters, musical performances and the many orthodox churches with their icons!" There are plenty of challenges: bureaucracy, traffic, litter, corruption and cold weather, but, on the whole, Helsen's advice is: "Do not listen to all the negative stories people tell you about Russia. They are mostly told by people who have not been living here."

Annabel Merrison from London, whose husband's job as a global investment banker brought them to Moscow this summer, describes her first impressions as "fascinating, frustrating and chaotic." Merrison was shocked by Moscow's terrible traffic, high prices and pollution levels, but she finds the challenges exciting and would advise other newcomers to "throw yourself into it, get involved, meet both Russians and expats, be adventurous."

Angus Saunders is chief financial officer of Russia's new low-cost internal airline, Avianova. His wife, Julia, who worked for more than 20 years as a teacher, said: "It's certainly not how I was expecting to spend my retirement." But Saunders also said that the reality has been much better than Russia's dour image abroad suggested:
"I thought it was going to be all grey and dreary when really it is like living in any European city." Finding a supermarket that would supply a few home comforts was a breakthrough: "Azbuka Vkusa sells cheddar cheese, Worcester sauce and Weetabix – at a price! I have even stopped buying sour milk by mistake! Now I find food shopping in the UK quite overwhelming – too much choice."

For Sandrine Cottereau from France, it is the city's wealth of entertainment that is the best thing about living in Moscow. "We can do everything. I love spectacles: opera, ballet, circus."

Eloisa Klecheski, from the Phillipines, who is working at the US Embassy moved to Moscow from Geneva and is also delighted to be in a huge, vibrant city, where there is a rich cultural life and the shops are open whenever you want them. Klecheski is a particular fan of Moscow's architecture. "My first view when I draw my curtains is the Narkomfin building, which is right outside," said Klecheski. This crumbling, constructivist icon influenced Le Corbusier in his manifesto for modernism. She also admires the Stalin-era skyscrapers and even the brand new towers of the 'Moscow City' business area, which include the two tallest buildings in Europe. Like a surprising number of expats, Klecheski is returning to Moscow after seven years away and says: "that whole area didn't exist seven years ago. It's just amazing."

Barbara Valfré, from Italy, has also had a long-term relationship with Russia. A deep love of Russian literature has sustained her through the years she's lived here and proved a way to make new friends. "I love poetry, especially Lermontov and Pushkin. Also, Marina Tsvetaeva – her poems about homesickness perfectly express a longing for ones homeland. Russians remind me of 'soulful Napolitani': they're sentimental, they cry, they're passionate about their home," Valfré said.

Antonella Scott from Milan works for Italy's financial daily newspaper and has also been visiting Moscow on and off since the 1990s. She has come to love many things about the city. She acknowledges: "Living in Moscow is much more complex than – I guess – in any other European town," but she advises newcomers: "Be patient, read about it and love it as much as you can."
All rights reserved by Rossiyskaya Gazeta.