Putin throws open the vaults to foreign buyers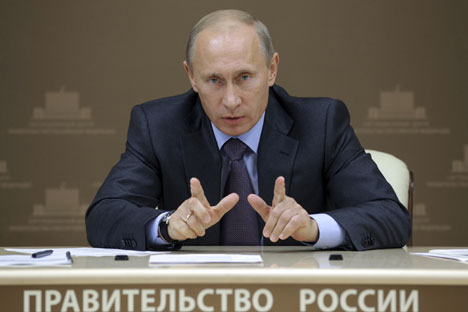 Mr Putin is looking for serious overseas offersSource: Reuters / Vostock Photo
Analysts believe that 
Russia's rebounding banking sector is ripe with opportunity for major overseas investment.
Russian prime minister Vladimir Putin said in a recent speech that foreign banks are welcome to buy into Russia's banking sector, leaving experts to wonder whether this will have any bearing on the upcoming sale of big stakes in state-owned banking giants Sberbank and VTB Bank.

In the Nineties, the Russian parliament capped the total amount of foreign capital in the banking sector at 25pc, but Mr Putin lifted the restrictions in the middle of the last decade as Russia attempted to reform its creaking financial sector. "We're ready to take these relations forward and have no objections to serious financial institutions from the US or our European partners entering into the capital of our leading banking institutions," Mr Putin said at a conference in the Russian Black Sea resort of Sochi.

Although Russia's banking sector was among the hardest hit of all the emerging markets, it is recovering well. Mr Putin revealed earlier in September that the state had spent around two trillion roubles (£41.6bn) on the banks. The money was well used: unlike the 1998 crisis, no major banks collapsed. Since the middle of this year, both lending and deposits have started to recover on the back of returning confidence and rising incomes, which were up 5.6pc over the first half of this year.

Investors are now scouring the earth for growth markets and profits. And, as part of the state's recently stepped-up privatisation programme, the state has signalled its intention to sell off significant stakes in Sberbank and VTB Bank, which between them account for about a third of the entire banking sector. "Without reading too much into Mr Putin's comments a European or US bank buying into one or the other is one plausible scenario (of several)," says Andrew Keeley, of Troika Dialog.

Sberbank CEO German Gref said at the Sochi conference that he hoped to see the sale of a 9.3pc stake happen in 2011. And TPG Capital, one of the world's largest private equity firms, is in talks to buy a 10pc stake in VTB in a deal that could be closed before the end of this year.
All rights reserved by Rossiyskaya Gazeta.