Russia gets financial ombudsman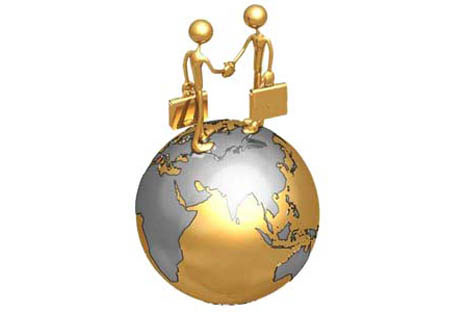 The institution of financial mediation has been set up in Russia to settle disputes between banks and their clients in a extrajudicial manner. This measure, in terms of importance, is compared to the founding of the deposit insurance system.
Russia has made an important step in developing its banking system and strengthening people's confidence in banks. Pavel Medvedev, a member of the State Duma's Financial Market Committee, became Russia's first financial ombudsman on 1 October 2010.

Now Russian bank clients can settle their disputes out of court, saving time, the trouble and money. "International experience shows that the financial ombudsman will play a vital role in Russia's consumer rights protection system," says George Zolnai, president of GE Money Bank. "Our bank strongly backs this initiative to introduce and promote the standards and principles of responsible banking," he stressed, also pointing to the EU's Directive 2008/48/EC on consumer lending: it is necessary to create effective procedures for the extrajudicial settlement of disputes arising out of loan agreements.

The financial ombudsman as an institution, which has long existed in developed countries, will also help enhance the general public's financial literacy, believes Pavel Gurin, CEO of Raiffeisenbank. Many questions that bank clients ask ombudsmen are in themselves unlawful, in which case the regulator can then explain to them why that is. Thus, banks will also benefit from the financial ombudsman, as this will reduce their legal costs in the future, noted Natalya Nikolayeva, vice president of Citibank.

In 2009, about 90,000 disputes between banks and their clients were initiated by the former in Russia, and another 25,000 were initiated by the later. Unhappy customers who fail to come to a settlement with the bank usually go to court. "And courts in Russia, both in arbitration and general litigation, often rule in favour of the banks," explains Andrei Korelskiy, managing partner of the Korelskiy, Ischuk, Astafiev & Partners law firm. Therefore, bringing a financial ombudsman is expected to help balance relations between banks and their customers, experts say.

Financial ombudsmen today exist in most countries, including in the Far East, such as China, India, Japan, Malaysia, Thailand, South Korea and others. After a long debate and research, the Russian institution of the financial ombudsman was modeled after German practice, where this is a non-state institution financed by banks. This is the main difference between ombudsmen in Russia and, say, in India. "In India, the ombudsman is fully independent of the banks, unlike in Russia, where it is financed by the banks," confirms Anton Safonov, analyst at Investcafe independent analytical agency. Another important thing is that Medvedev will not get paid for his job: State Duma deputies are not allowed to pursue any paid activities except for teaching and research.

The idea was initiated and authored by the Association of Russian Banks (ARB). "This is a very important step that can be compared to the ARB's step in the early 1990s, when it supported the idea of deposit insurance. What is happening today is yet another step to enhance the responsibility of our banking community," Medvedev says. He is convinced that the new institution will be in demand: "Since 1 October I have received a lot of letters asking for help. Mostly people want to restructure their mortgages."

The financial mediator's services are free for claimants, with the value of claims limited to 300,000 roubles. "This is not a coincidental figure. Few claims would be worth more. Even if a person borrowed seven million roubles from a bank and is unable to make the payments, he or she asks to defer the payment, but for part of the loan and only for a certain period. It is not even hundreds of thousands of roubles, it is tens of thousands," the newly appointed ombudsman explained.

While the ombudsman's decisions will only be binding for the banks which are part of the financial mediation system (Raiffeisenbank, OTP Bank, GE Money Bank, National Bank Trust, Uniastrumbank, Home Credit), Medvedev promises to work with other banks, too. More banks are expected to join soon; some of them have already announced such plans, according to Medvedev.
All rights reserved by Rossiyskaya Gazeta.