Russian film wins top award at London Film Festival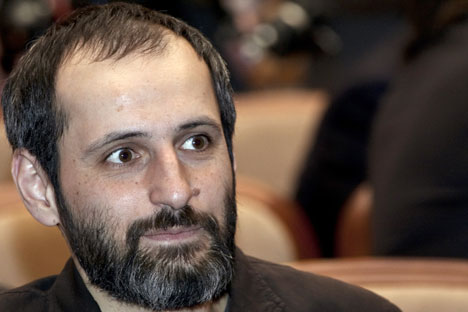 Russian director Alexei Popogrebsky's psychological Arctic drama How I Ended this Summer won the best film award at this year's London Film Festival. The jury described the movie as "tense, moving and universal in its scope." Earlier this year, the picture received several awards at the Berlin International Film Festival.
On behalf of the jury in London, American actress and Chair Patricia Clarkson declared: "Alexei Popogrebsky has combined stunning cinematography with painterly attention to production detail and drawn intense and subtle performances from actors Grigory Dobrygin and Sergei Puskepalis. The film turns the hunter-versus-hunted narrative on its head to provoke powerful questions about life and death, resilience and human compassion."

The Russian film beat out a short list that included Darren Aronofsky's ballet thriller Black Swan; British drama The King's Speech, directed by Tom Hooper; and the Cannes Film Festival top prize-winner, Uncle Boonmee Who Can Recall His Past Lives, directed by Thailand's Apichatpong Weerasethakul.

In all, five London Film Festival awards were handed down. Britain's Clio Barnard won the best debut feature and best British newcomer awards for The Arbor. The Grierson Award for best documentary went to Armadillo, Danish filmmaker Janus Metz's gripping account of Danish soldiers fighting the Taliban in Afghanistan. British director Danny Boyle, best known for his movies 28 Days Later, Trainspotting and the Oscar-winning Slumdog Millionaire, was awarded a British Film Institute Fellowship for his outstanding contribution to film culture.



How I Ended this Summer is an Arctic thriller, with its drama drawing on the best American examples. On a deserted Russian island inside the Arctic Circle, two men from the mainland spend the summer working at a remote meteorological station. Sergei, though a family man, is a lone wolf by nature. Performing his polar mission stoically and often verging on fanaticism, he is the vivid embodiment of masculine solidity and reliability. Pavel, a college graduate on a temporary posting, is just the opposite, with his infantilism, total indifference and slipshod attitude. Completely out of place in this severe Arctic world, Pavel entertains himself with computer shooting games. The two contrasting male characters relate to each other as tutor and pupil, foster parent and son. They eventually become enemies and antagonists, but teach each other useful lessons. Popogrebsky was able to take the aesthetics of a chamber drama and create an epic movie.

The film also won recognition at the last Berlin International Film Festival, receiving three Silver Bear awards. Werner Herzog, a wildlife enthusiast and a passionate traveler, handed down the awards to actors Sergei Puskepalis and Grigory Dobrygin and cinematographer Pavel Kostomarov, whose stunning Chukotka scenery shot with a RED camera rank among the best cinematographic achievements of the 21st century.
All rights reserved by Rossiyskaya Gazeta.