India and Russia agree to extend joint science and technology programme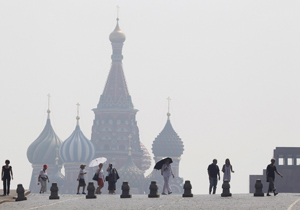 Mechanism of Monitoring ILTP
The decision about extending ILTP of Cooperation in Science and Technology was taken on 27 October by the Russian Ministry of Education and Science and the Indian Department of Science and Technology. The final document will be signed during President Medvedev's visit to India scheduled for late December.
This ILTP has been in place for 20 years, supporting concerted Indo-Russian scientific efforts in such areas as information and bio- technology.

The highest potential for fostering bilateral cooperation lies in developing biotechnologies for agriculture and the pharmaceutical industry as well as new vaccines, said Raif Vasilov, president of the Russian Biotechnology Society, during his visit to Hyderabad in mid-September.

As part of the programme, a technology transfer centre was set up in Moscow with a database consolidating all commercially valuable technologies developed by Russian scientists. A similar centre will be launched in New Delhi, said Alexander Suvorinov, who led the Russian delegation, in an interview with RIA Novosti. The idea is to use the transfer centres for commercialising unique technologies that could generate value for Russia. "Our job is to turn technologies into commercial applications", said Suvorinov.

By establishing technology exchange centres under the Science and Technology ILTP, Russia hopes to stop technology from being illegally 'smuggled' into India through individual scientists, a member of the Russian delegation explained. "They often invite our scientists to India, cover their travel and accommodation expenses, arrange a nice tour, and then buy technologies for a token price. This under-the-counter transfer must be minimised and the money from technology deals should be invested into science", said the delegate.

Russian partners have already suggested that the Indian government should try and find Indian customers for a unique instrument, which can diagnose tuberculosis in one day (instead of the ten days required by conventional technology). For a TB test, all that's needed is a quick saliva sample. Potential partners were also invited to take part in a Russian programme to develop vaccines against such hazardous diseases as tuberculosis, hepatitis and HIV. Another technology that can be of interest is the phospholipid transport system, which delivers drugs directly to ailing organs.

Indian experts showed particular enthusiasm with regard to an agricultural achievement demonstrated by plant breeders from the Koltsov Institute of Development Biology – a super-wheat species with unprecedented crop yields, which so far has met with a lukewarm reception at home.

Among energy solutions, Russian delegates believe that a new technology for producing seafloor gas hydrates could also be attractive for the Indian industry.
All rights reserved by Rossiyskaya Gazeta.