ROSATOM looking for Indian partners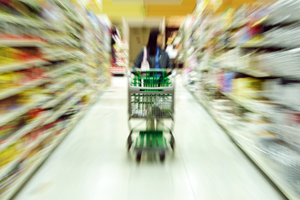 Vladimir Kashchenko, CEO of AtomenergomashSource: www.aem-group.ru
Russian state corporation ROSATOM is looking for partners in India to set up a joint venture, which will produce equipment for nuclear power plants. Vladimir Kashchenko, CEO of Atomenergomash, a Russian nuclear and power engineering company, shared this information while speaking at a nuclear summit in Mumbai.

He emphasised that his company is also ready to launch joint production of components for non-nuclear power facilities. "Apart from nuclear equipment, we also plan to manufacture equipment for conventional power plants," said Kashchenko.

According to Kashchenko, Russia is currently negotiating with several leading industry players in India. He added that an Indian joint venture could provide Atomenergomash with a good local production hub, which will target other Asian and African markets. Kashchenko also said that the company will open its Indian office by December of this year and will finally select partners as early as April of 2011.

"Russia has an important place in India's international relations", said Nandakumar Janardhanan, energy policy expert at the Climate Change Project of the Institute for Global Environmental Strategies (IGES). "Even in nuclear energy, Russia has played a key role in developing the sector in various ways. For the most part, bilateral cooperation with Russia in the nuclear industry benefits both countries. There are three reasons why and how Russian companies will play a leading role in the future development of nuclear energy in our country. First, historic factors, second, "awareness of the right-choice policy", and third, such factors as technology and price".

Historic ties between India and Russia that have been established over many decades are some of the strongest among India's foreign partners. "These bilateral ties have contributed to strengthening trust between our nations and the development of close relations in all areas of cooperation. Indian-Russian nuclear ties are some of the strongest. This attitude in India, and especially in the Indian government, will be critical for future contacts between India and Russia. Also, India is developing cooperation with Russia in the area of conventional energy solutions", said the expert.

"Given the bilateral collaboration between the two countries and the established ties between Russia and India's nuclear sectors, this will be a natural choice for New Delhi", he believes. "Note that our bilateral relations are developing in other areas too. Indian ONGC Videsh Limited (OVL), which operates petroleum assets abroad, is an investor and shareholder (20%) in the Sakhalin-1 offshore development project. The company has also acquired Imperial Energy, operating in Siberia. Additionally, India is seeking to enter the Russian uranium mining market, particularly, the Elkon uranium mine in Yakutia, which contains over 5% of the world's uranium reserves. Military cooperation is another area where we have long-established relations. All these strong ties enhance our cooperation in the nuclear energy sector, which, as we expect, will transform into commercial ties".

"As more companies from around the world are competing for their share of the pie, India will naturally choose those foreign partners that will be able to offer us economic efficiency and reliable technology", added Janardhanan.
All rights reserved by Rossiyskaya Gazeta.