A Russian answer to Skype?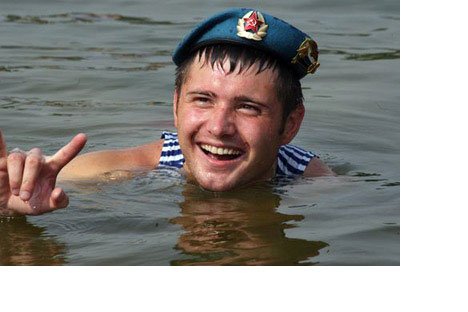 The Prokhorov's QIP instant messaging service started offering video and voice connections and the ability to call both fixed lines and mobiles in September, but lacks its own phone numbers.


Mediamir, the subsidiary of oligarch's Onexim that owns QIP, is currently in talks with Svyazinvest's Sky Link to take over the 901 code. Sealing the deal would enable the service to jump ahead of its main rival, Skype, which also cannot receive incoming calls from mobile or fixed line numbers.

Yury Zigulya, the head of a project with Mango Telecom which allows QIP to connect with phones, said the voice over Internet protocol (VoIP) project could be up and running by the end of the year.

Head-to-head

Experts say that even if the project does get the go-ahead, it has a long way to go before it can catch up with Skype. QIP's average monthly audience has reached 10.2 million, while Skype has already managed to garner over 500 million customers worldwide.

Viktor Klimovich, an analyst at VTB, said that people are unlikely to switch brands in the short-term. "Skype is a much more popular brand than QIP in Russia," he said. "It will be possibile for QIP to take a bigger share of the market among Sky Link customers."

Sky Link, however, is a niche player on Russia's mobile market, which is dominated by the big three – MTS, Vimpelcom and Megafon.

Big three monopoly

Mobile customers can get a mobile app allowing them to make calls to other Skype users for free, and Skype also heavily discounts connections to other numbers. While Skype's popularity is still growing in Russia, it is likely to face its own problems from the big three, who do not want to lose revenue to the online service.

"The big three operators are trying to lobby new legislation which will limit the use of services such as Skype, at least on their networks," said Klimovich. "If they are successful, I really doubt Skype will take a significant share of the mobile market."

Skype's share of fixed-line calls has increased exponentially in developed markets, and Klimovich added they are likely to start dominating in Russia. Prokhorov's service, if successful, could be exempt from the big three's lobbying power, as the government is interested in developing Russian technologies.

But analysts say Russian users might be reluctant to install technology onto their phones, and are more likely to use it from their computers. "Not everyone is going to bother installing it and configuring it," said Igor Semyonov, a mobile analyst at Deutsche Bank. "There will be advanced users who use it, but these guys won't be taking more away from the mobile market – they'll be taking revenues from the existing cheap alternatives to calling."


Frequency fight

Meanwhile, the big three are battling small companies for control of key frequencies to develop 4G networks and secure future revenues from the potentially lucrative data market. The apps market has been expanding rapidly, and modernising networks is a key priority for mobile firms.

The big three were given permission to develop LTE networks in their current frequencies between 900 megahertz and 1,800 megahertz, after Vladimir Putin ordered the Media and Communications Ministry to make a decision.

Renaissance Capital analyst Ivan Kim wrote in a note to investors that this meant Putin was considering giving the 2.3-2.6 gigahertz frequencies to Osnova Telecom and Rusenergotelecom, widely thought to be connected to the country's military. He added that the big three need these frequencies to create reliable high-speed data networks.

Klimovich, of VTB, said that this band would not be enough for Osnova or Rusenergotelecom to develop a decent network, but a protracted decision was likely as the military currently controls the frequency.
All rights reserved by Rossiyskaya Gazeta.