Russian Travel Guide film wins international prize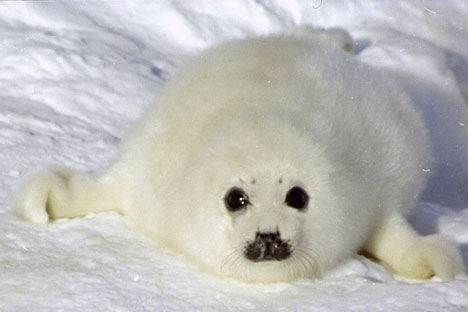 Russian Travel Guide TV's documentary film "Finding Seal Pups" has won a prize for best work in television from the Association for International Broadcasting (AIB). The award ceremony took place on Nov. 9 in London.

RTG is currently the only Russian TV channel to have won recognition from the AIB, an international professional association for television and radio broadcasters. Founded 17 years ago, the AIB represents more than 25,000 media organizations. The works nominated for AIB awards are assessed by independent experts.

RTG is a documentary TV channel dedicated to showcasing Russia's cultural and geographic variety. The channel broadcasts its own films on Russian culture and art, Russia's unique nature, Russian cities, and scientific achievements. More than 300 cable television operators in Europe, Russia and the CIS include the channel in their offerings. RTG TV broadcasts 24 hours a day in Russian, English and Turkish.

About "Finding Seal Pups"

Greenland seals live in the seas of the Arctic Ocean. In Russia, they spend the summer near the Barents and Kara Seas and give birth along the White Sea near the Funnel and Throat straits. Between 300,000-350,000 seals are born here annually. At the beginning of their lives, newborn seal pups go through different stages of development, which are marked by different names. At birth, a seal pup is very slender, like a spindle covered with moss. At this stage, the pup is called a "zelenets" because of the slight green tint of its skin. A mother seal nurses a pup every three hours. This is hard work for the mother, as she has no time to eat and must draw upon reserves accumulated during the summer. After 24 hours, a seal pup grows bigger and becomes fluffy and white.


As part of a cooperation agreement, every week, Russia Beyond the Headlines features a film produced by Russian Travel Guide.
All rights reserved by Rossiyskaya Gazeta.