Let's go dancing, Bollywood style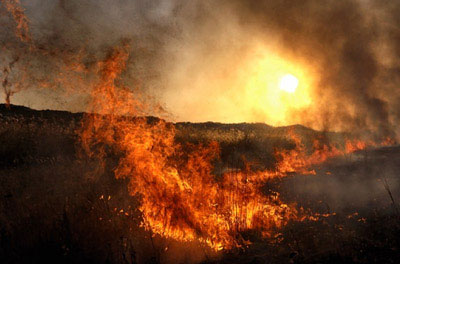 Raj Kapoor with the students of the Moscow College of Circus andVariety Arts, Moscow, 1967. Source: Itar-Tass
Movies Films like No Smoking, Lucky shot in Russia
Raj Kapoor, the incurable romantic who enjoyed wild adulation in the Soviet Union in the 1960s, must be smiling. The old flame is burning again, as Russia rekindles the decades-old affair with Bollywood and Indian film producers, seduced by the pristine snow and picturesque locales, to shoot their films in the country.

While Raj Kapoor taking on a Russian actress Kseniya Ryabinkina in his movie 'Mera Naam Joker' way back in 1970 is the stuff of folklore, Russia has now fired the imagination of Indian film producers. Recent movies like 'No Smoking', 'Parwana', 'Lucky: No Time for Love' and the yet to be released 'Agent Vinod' have been shot in this picturesque country, which has a lot to offer in terms of beautiful locations and exquisite architecture.

"I had gone to Russia to shoot for my movie Parwana with the cast (Ajay Devgan, Ameesha Patel and Gulshan Grover). I shot two songs and the climax of the movie there. I will always remember Russian people as very nice and hospitable," recalls director Deepak Bahry.

"The theatres in Russia are very huge and beautiful. The architecture there is unique. There is a theatre where 100,000 people can sit and watch a show, and that's amazing," he exclaims.

Way back in the 60s and 70s, hordes of people would line up for tickets to see Indian films. Raj Kapoor, who went to Moscow around the same time, left the Soviet people besotted. According to eyewitnesses, Kapoor's shiny ZIS (the grand-style Soviet automobile meant to ferry the actor back to his hotel), which was parked outside the Udarnik movie theatre, never left the curb. The crowd simply picked the car up (with Kapoor in it) and carried it off!

In the 80s, songs from Indian movies were hugely popular in the Soviet Union. The fashion for disco dancing, however, made young Russians view Indian cinema differently after the movie 'Disco Dancer' (1982) was released. Mithun Chakraborty, the film's star, replaced Raj Kapoor in the eyes of the new generation. The dance halls at Soviet summer resorts in the 80s resounded with the sounds of 'I Am a Disco Dancer'. "The people of Russia are crazy about Bollywood. Raj Kapoor and his entire family are highly popular amongst Russian people and so is Mithun Chakraborty," says Bahry. Aishwarya Rai ('Rai' in Russian means 'paradise') is the new poster girl for Bollywood in Russia and is easily the most loved of the new generation of Indian actors in that country.

Ace choreographer Sandip Soparrkar visited Russia quite sometime back, but still relishes beautiful memories. "I had gone to Moscow for around 10 days on a dance assignment. People were just opening up to newer things, accepting other languages and other people," he says. "When you have to do ballet training, there is nothing better than Russia in the whole world. I was very happy to have reached there at a time when they were very keen on experimenting and accepting other people coming in, especially Asians who were keen on understanding their dance form and culture. I had a lovely time," he recalls.
Russia's love for Indian films has now spilled over into a passion for Indian dance. 'Mera Naam Joker' of Raj Kapoor had portrayed the Russian ballet and circus at that time, says Soparrkar. "Russian people are highly talented and Bollywood has been exploring the talent in Russia from the very beginning. Now, I see a lot of Russian dancers coming to Bollywood to become dancers too. In the field of dance, I now see both countries promoting each other." Clearly, it takes two to tango, and it seems like Russians will never get tired of Bollywood song-and-dance spectaculars.
All rights reserved by Rossiyskaya Gazeta.