Moscow's future – a wish list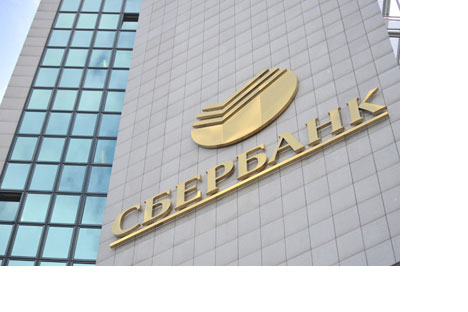 One of the first orders from Moscow's new mayor, Sergei Sobyanin, when he assumed office in November was for a revamp of the development plan for the city to 2025. What do the people who will actually be implementing the plan—architects, developers and real estate consultants—hope to see in this document when it lands on the mayor's desk in March?

It's no surprise that in a city with some of the world's worst traffic jams, a solution to the transport problem is top of the list for most. President Dmitry Medvedev directed the new mayor to relieve commuters' misery, and Sobyanin has already called for more roads. According to Maxim Perov, vice-president of the Union of Russian Architects, the mayor should be aiming to practically double the volume of tarmac. "At the moment, no more than 8 percent of Moscow's land is used for roads, while the European average is around 15 percent," Perov said.

Clearing the multitude of parked cars that block so many traffic lanes is also a popular suggestion, although there's a vicious cycle at play. With few parking lots in the city, the authorities treat drivers who litter the roads and pavements with their vehicles leniently. At the same time, private investment to build parking facilities is unlikely to arrive as long as drivers face little motivation to pay to park. That's why commentators say that the city or federal government must make their first priority building public parking lots. Meanwhile, Petr Isaev of developer Capital Group said that new projects should be made to pull their weight through a permit system. "There's not enough control at the moment. We aim for the European average of one parking space for every 50-60 [square meters of development], but the average in Moscow is around one space for every 100 square meters."

However, as Tim Millard, head of real estate consultants Cushman and Wakefield in Russia, points out, "European cities are now restricting the amount of parking attached to new developments in an attempt to push people onto public transport."

This is a prime example of an assertion from Yury Moiseev, a professor of city planning at the Moscow Institute of Architecture. Moiseev believes that, due to different levels of political and social development, the plan can't just import models from one city to another. Few commentators believe a congestion charge restricting access to the city center would work in the Russian capital as it has in London, for example. For a start, Moscow's aging public transportation system is already under great strain. Perov points out that the metro needs not just a large-scale expansion, but also an upgrade from its "80-year-old technology" to make it more efficient.

Millard, meanwhile, points out that there's a huge volume of surface railway that could contribute a great deal more to reducing the gridlock on the roads.

Bringing the mountain to Mohammed

However, while getting more people into the city center more easily is a vital goal in the short term, commentators say that in the long run, the city should be trying to decentralize. According to Perov, "90 percent of activity in Moscow takes place on just 10 percent of its territory."

The mayor has already said he wants to ban major new commercial developments inside the Third Ring Road, but Millard warns that a total ban would be "the quickest route to damage Moscow's competitiveness. Leases would become even more expensive, and it would derail ambitions such as making Moscow an international financial center."

However, everyone agrees that large business hubs should be established towards the edges of the city, as is the model throughout Europe. Tigran Hovhannisyan, a real estate analyst at Uralsib Financial, said there's "plenty of older buildings that could be renovated and converted to satisfy demand for office in the center."

"Both distant business hubs and renovation projects would help cut costs and therefore leasing costs," said Isaev. "But there would be added bonuses. It would help raise the aesthetics of the center, and also help stimulate the investment market—more product and smaller projects would help bring international investment funds back."

A bigger challenge for the plan is to encourage more affordable, higher-quality residential buildings between the Third Ring Road and the MKAD, the ring road that marks the city boundary. Currently, this vast realm is populated by Soviet-era developments, but as Hovhannisyan points out, many people avoid living there due to the poor quality not only of the housing stock, but the retail and social infrastructure also. "You can't overestimate the importance of affordable, quality housing," said Millard. "If you want the economy to grow, then you need a pool of affordable labor that can get into work in the center."

At the same time, he notes, it would also help with traffic issues, as people would move into the city from the surrounding Moscow Region, and could therefore use public transport instead of their cars to get to work.

Hovhannisyan says that a better property tax system could help persuade the city to zone more land for lower-cost residential development in the plan. A register that values properties according to market rates is being built (the current one is based on cost rates), and that will boost city revenues, possibly by 2013. Meanwhile, Finance Minister Alexei Kudrin proposed raising property taxes and cutting exemptions on November 19. With property City Hall's major source of income, higher taxes will allow it to offer cheaper land to developers.
All rights reserved by Rossiyskaya Gazeta.