Forget diamonds: Gadgets are a girl's best friend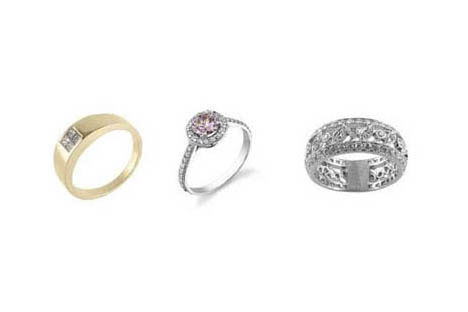 The Russian Finance Ministry and diamond miners are eagerly planning post-crisis sales. However, market analysts do not see the industry's prospects as all that bright, especially given the host of other products slowly nudging diamonds out of the consumer and investment markets.


Russian diamond producers expect prices to surge 30 percent by 2018 due to shrinking supply and rising demand, the country's largest state-controlled diamond supplier said in a market review. Russia suspended diamond exports in 2009 as prices tumbled. Diamond stockpile owners, including the Gokhran state depository, are expecting sales to skyrocket now that their Belgian, Indian and Israeli partners are queuing up for raw diamonds.


Some analysts are less optimistic for two main reasons. First, the global luxury market is facing strong competition from so-called replacement products. And second, Russia is not developing its jewelry industry enough.

Diamond market analyst Viktor Logunov told RG that women's tastes have changed: when asked what they want as a present, many modern wives, daughters and girlfriends reel off lists of high-tech gadgets such as smartphones, iPhones and iPads, rather than diamonds. Other replacement goods include holidays and designer jewelry studded with non-precious stones. However, Russian diamond suppliers do not seem worried about these threats, Logunov said.

As for their investment and "family inheritance" function, market analysts only accord a small niche to diamonds. Russia's major producers tried to start a "diamond investment" project before the economic downturn, but it was unsuccessful.


In the global diamond business, Russia is a commodity supplier, just as it is with gold and silver. Flun Gumerov, from the public association Business Russia, believes diamonds have no consumer value unless they are in jewelry. Therefore, those who consider diamond production and jewelry as separate industries are making a big mistake. Even a decade ago, there was competition between Russian diamond-cutting enterprises and jewelers; now their products are rivaled by perfume, cellphones and other gifts. They also face strong competition from international jewelry leaders such as India, China and Turkey. Russian companies fail to compete with them because of unfriendly laws, customs regulations, smuggling and counterfeit products.

As a result, raw diamonds, gold and silver are mostly exported. Gold and silver benefit from a zero customs tax, and are re-imported as jewelry. Both legal and illegal imports are growing rapidly, with counterfeit products accounting for 50 percent of imported jewelry. On the other hand, China and India, the main consumers of Russian precious materials, are making every effort to support their diamond cutters and jewelers. In Russia, despite its long-standing creative and even artistic traditions in jewelry, cutting businesses buy 15-18 percent of all the diamonds mined, while the rest is exported, Gumerov said.

To reverse this situation, Russia needs to create favorable conditions for its jewelers. Russia's precious metals and stones market union has drafted a program to modernize the industry, which includes using RFID tags to control imports and exports and do away with smuggling and the grey market.
All rights reserved by Rossiyskaya Gazeta.