India, Russia to ink fighter aircraft deal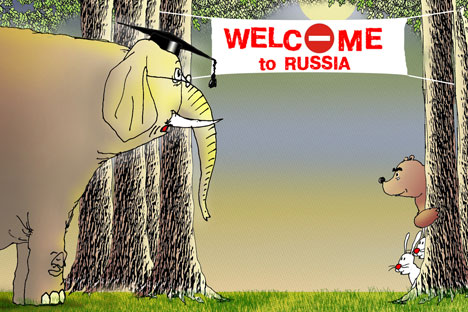 India and Russia will finalise an agreement for the joint design and development of the fifth generation fighter aircraft (FGFA) during President Dmitry Medvedev's upcoming visit to New Delhi, Hindustan Times reports.

The Russian ambassador to India, Alexander M Kadakin, said all technical issues pertaining to the FGFA programme had been resolved and a deal would be inked on December 21 upon the arrival of Medvedev.

India plans to have a fleet of 250-300 co-produced fifth-generation fighters — equivalent to the US Air Force's F-22 'Raptor'. The air force hopes to induct the FGFA by 2017-18 making a quantum leap in air power. India will shell out an estimated $30 billion (R1,35,000 crore) towards inducting 300 such planes.

Kadakin said India would have a big share in the design and development work. The 30-tonne aircraft will be a swing-role fighter with stealth features, advanced avionics, smart weapons, top-end mission computers and 360-degree situational awareness. It will have supercruise ability, allowing it to fly at supersonic speeds.

The prototype of the aircraft made its maiden sortie in January. Trials of the second prototype are due before the year-end.
All rights reserved by Rossiyskaya Gazeta.