World Cup 2018 to spur Russian development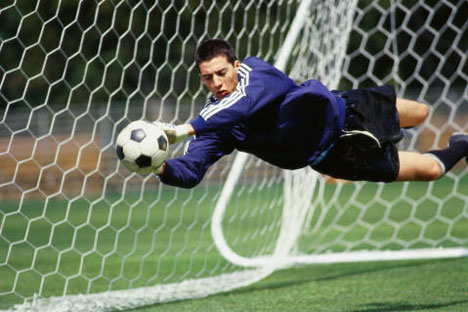 When Sepp Blatter pulled from an envelope a piece of paper with the word Russia written on it, even those Russians who had been doubtful of a victory were ecstatic. Russia has been chosen to host the 2018 World Cup, and this means the life of the entire country is going to change dramatically.

Two years ago, when Russian leaders first started talking in earnest about taking a shot at the world's greatest sporting event, sarcastic smiles abounded. Russia's bid had long been viewed as a pipe dream. Up to the moment the FIFA Executive Committee's voting results were announced, even in Russia many believed that England or Spain and Portugal's joint bid would prevail. In fact, the reasons for the FIFA decision are quite obvious and can be easily explained by the ideology promoted by the World Cup in recent years.

Under the leadership of Blatter and his team, FIFA has taken upon itself a mission to use the game as a tool to spur development and give momentum to investment, and thus create a better life for millions of people. Russia's needs fit this bill perfectly, at least as far as its European rivals are concerned. And the country's bid played up this perception.

"Our country has everything that's needed to host a World Cup. We are building a new Russia. With your help we'll achieve more, we'll open our country to the whole world. I understand that it's a difficult decision to make. But there's only one decision that will be a real milestone for mankind. So let's do it together!" These were the words of First Deputy Prime Minister Igor Shuvalov at the presentation of the Russian bid, making it clear that a choice in favor of Russia would be symbolic. Judging by the voting results, the FIFA Executive Committee agreed with this view. With the World Cup bid, the Russians have masterfully repeated their favorite trick-turning their drawbacks into a trump card. This was exactly the case at the selection of the host city for the 2014 Winter Olympics, when Sochi was lagging behind rivals in terms of both facilities and infrastructure.

In their disappointment, some English fans suggested that they needed to tear down all their stadiums and promise to build new ones. They may have been on to something. Russia's bid showcased only one truly functioning stadium – Moscow's Luzhniki. The rest are either under construction or on paper. Granted, they look impressive on paper: 16 new, beautiful, ultramodern arenas in 13 cities, each with something attractive to offer. The work required to get these stadiums ready is daunting, but no one is complaining: Not the international companies that will certainly take part in the projects, nor FIFA, which will open up a large and promising market, and certainly not Russia, which will create thousands of jobs and make a giant leap forward in terms of development.

Now that the initial euphoria over the historic win has subsided, the questions on everyone's mind are "What next?" and "How much is this going to cost?" The answer to the former is more or less clear. Apart from stadiums, a great deal of additional infrastructure must be built from scratch. While Moscow, St. Petersburg, and to a certain extent Kazan and Sochi in eight years' time will be able to host thousands of tourists and fans, the other regions are worse off. Host cities will need at least new airports, moderately priced and high quality hotels and reasonable entertainment such as restaurants, cafes and shopping malls. In addition, thousands of miles of highways and railroads will need to be built. The country's leaders and regional bosses are promising in unison that everything will be done as planned. However, even they will probably have a hard time putting an exact price tag on this huge construction effort. After he arrived in Zurich on the heels of the Russian win, Prime Minister Vladimir Putin said the projected spending is at least $10 billion. Experts are confident that the actual number will be somewhat higher. Look no further than Sochi 2014, whose budget has tripled in the space of a just few years. Several respected analysts estimate the cost of the World Cup 2018 to Russia at a stratospheric $50 billion.

Interestingly, only $3.8 billion has been appropriated for construction of stadiums, plus another $1.4 billion to build new airports. At a projected $11 billion, spending on tourist infrastructure dwarfs both. But the most important portion of the budget is roads, as a well-developed transportation network crisscrossing European Russia could set the country back up to $35 billion.

So far those numbers are only an approximation. But in any case, the World Cup will be Russia's most expensive entertainment in history. "We will leave nothing behind. Everything will be put to use. As far as football is concerned, I hope we'll be able to create an environment on a par with Europe's, while airports and highways will serve people for many years to come. Infrastructure spending has already been put into the budget," Putin stated. Nevertheless, it is evident that even the most successful championship will never cover the huge costs. That said, profit was the last thing on the government's mind after sparing no effort to bring the World Cup home. Like most Russians, government officials believe the championship is a tribute to the power of the state and to its ability to translate large-scale projects into reality, and also view it as an opportunity to improve domestic living standards. As for dividends, they are expected to come later – in the form of foreign investment, tourism, and a quality transportation system.
All rights reserved by Rossiyskaya Gazeta.