India & Russia, vision 2010: Re-discover the old, embrace the new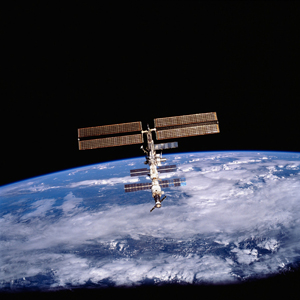 Prime Minister Manmohan Singh andRussian President Dmitry Medvedev.Source: Reuters/Vostock-photo
There are several ways in which the closeness of relations between two nations can be judged. Since economy has now come to occupy the centre-stage of the life of individuals and nations alike, the role of trade, investment and business has naturally become far more prominent in bilateral relations than was the case some decades ago. Cooperation in defence, science and technology, education, etc., also determines the depth of ties between two countries. However, I believe that the most important and enduring contributor to affinity between two nations is how closely their best minds have resonated with one another.
The significance of 2010

Viewed from this angle, it becomes obvious why 2010 represents a special year in India-Russia relations. The year makes us recall with amazement and enlightenment how two of the greatest men in the history of India and Russia ─ Mahatma Gandhi and Leo Tolstoy ─ established a deeply philosophical relationship a hundred years ago. It marks the centenary of the publication of Gandhiji's seminal book 'Hind Swaraj', which was significantly shaped by Tolstoy's life-transforming influence on the Mahatma, who was then conducting his initial "Experiments with Truth" in distant South Africa. It also marks the centenary of the death of the great Russian writer. Indeed, in a letter to Gandhiji, one of the last that Tolstoy wrote before his death, he remarked that the philosophy of Satyagraha was of "the greatest importance, not only for India but for the whole humanity."

The year 2010 is the 150th birth anniversary of one of the greatest Indian friends of Russia, Gurudev Rabindranath Tagore. The poet's insightful account of his visit to the erstwhile Soviet Union in 1930 is one of the precious gems in the invaluable treasure of his writings. While Tagore admired many positive changes that had taken place under socialism in the USSR, especially in the field of education, he also had prophetically pointed out that suppression of freedom of thought and expression in Stalin's dictatorship could not last as it went against the laws of human progress. Not surprisingly, when Stalin's era was over, Russian people's love for Tagore knew no bounds. It is said that the celebration of his birth centenary fifty years ago was an event second only in importance to Yuri Gagarin's pioneering spaceflight in 1961!

And then, 2010 also recalls to our mind the 75th anniversary of Roerich Pact and Banner of Peace, which bears the name of Nicholas Roerich, one of the towering figures in 20th century art. The legendary painter belongs as much to India as to Russia. Living the last 25 years of his life like a rishi in the lap of the Himalayas, and at the same time producing n incredible amount of creative output, he became an embodiment of the most cherished cultural and spiritual values shared by India and Russia. These are indeed universal values, as is testified by the Roerich Pact, which made an impassioned appeal for the protection of cultural, artistic, educational and scientific institutions and historic monuments around the world.


India's President Pratibha Patil with russian school children
dressed in indian attire during her visit to moscow last year.
Source: AFP/EAST NEWS
Kudos to Medvedev-Putin leadership

India-Russia relations have stood the test of time. This is not rhetoric, but a verifiable fact of history. It is true that our ties unfortunately suffered a decline in the 1990s due to neglect and mis-judgment on both sides. Happily, they have now started to regain vigour and dynamism. We in India have watched with immense admiration how the strong and farsighted leadership of Russia, represented by President Medvedev and Prime Minister Vladimir Putin, has helped their great country overcome the turmoil caused by the collapse of communism and the disintegration of the Soviet Union. Those who had hoped that Russia would be trapped in chaos, and that such a situation could be used to pillage its resources and pin it down strategically, have been badly disappointed. Today Russia has re-emerged as a self-confident Eurasian power, indispensable for the stability and progress of both the East and the West. Russia's ties with the rest of Europe are at an all-time high.

Of course, Russia, like India, is beset with many domestic challenges. Its most pressing problems are the need to modernize its economy, which is hobbled by an inefficient public sector; the need to fight rampant corruption in the governance system; and the need to arrest its declining population, characterized by low birth rates. However, neither Medvedev nor Putin has minced words in talking about these challenges. Medvedev's address to the Russian Parliament on November 30 was remarkable for the caring and compassionate emphasis he placed on combating the "demographic crisis" by improving the educational, healthcare and livelihood conditions of his people. The fraternal people of India would be extremely pleased to see that Russia achieves success in surmounting its challenges.

Indo-Russian ties in a changing world

As we enter a new decade of the 21st century, both India and Russia have an unprecedented opportunity to embark on a new phase of strategic partnership. The world has changed dramatically since the end of the Cold War two decades ago. Those who gloated that they were the sole superpower left to dominate the world, are now unpleasantly shocked that their superpower status is vanishing. China and India have emerged as the two principal drivers of the global economy. Along with Russia and Brazil, the BRIC group has become a crucial pillar of the new world order.

India's own rapid economic progress has opened up unprecedented new opportunities for India-Russia economic relations, neglect of which has prevented our strategic partnership from scaling new heights and realizing its full potential. The ambitious Kudankulam Nuclear Power Project in Tamil Nadu, which is being executed with Russian cooperation, is a shining example of what a visionary political initiative can achieve. In the coming decade, it is both possible and necessary to embark on many new, and more ambitious, initiatives, including those that India's public and private sector companies can execute in Russia. Cooperation in breakthrough technologies should be an area of special focus in the coming years.

It is worth mentioning that 2010 also marks the 10th anniversary of the historic India-Russia Strategic Partnership. True to its title, a lot of strategic content has been newly introduced into it in the past ten years. One person whose contribution to the progress of this strategic partnership in the new era will be recorded in history with great acclaim is Ambassador Alexander Kadakin. A true friend of India, Kadakin has worked tirelessly and with unrivalled passion, both in his previous and current ambassadorial stints as well as in his earlier terms of diplomatic service in India, to promote heart-to-heart relations between our two great countries.

Broaden and deepen cultural-spiritual interaction

Although economic cooperation must be expanded with break-neck speed to improve the living conditions of the people in our two countries, it is far more important that the new generations of Indians and Russians are made aware of the undying wellsprings of our cultural and spiritual values, as articulated by Mahatma Gandhi, Tolstoy, Tagore, Roerich and scores of other luminous lights in the past. The lure of materialism alone cannot guarantee happiness for the youth either in India or Russia. It cannot even ensure the health of our precious environment, which has suffered enormous degradation in both countries, more in India than in Russia. Our two societies have to become more strongly rooted in our own cultures. Simultaneously, they must learn from the best that each can offer to the other.

In this context, I would attach great importance to expanding and deepening contacts between the enlightened representatives of the Russian Orthodox Church, which has revived itself in the past two decades, and Indian religious-spiritual establishments. This area of spiritual intercourse did not receive much attention in the past. But today its necessity is self-evident. It is heartening to know that Yoga has become widely popular in Russia. The tireless efforts of Russian indologists such as Prof. Vasily Brodov, who sought to popularize Yoga in very difficult conditions under the communist rule, are now bearing fruit. India should similarly open its minds and hearts to the creative geniuses of Russia.

When the beautiful churches, temples, mosques and monasteries in Russia and India begin to talk to one another, at the same time as our businessmen, scientists, artists, diplomats and political leaders increase their mutual interaction, Indo-Russian relations will doubtlessly acquire a never-seen-before solidity in the 21st century.
---

Sudheendra Kulkarni who was an aide to former Prime Minister Atal Bihari Vajpayee, is currently chairman of the Observer Research Foundation Mumbai.
All rights reserved by Rossiyskaya Gazeta.