Bridging the gap: Focus on youth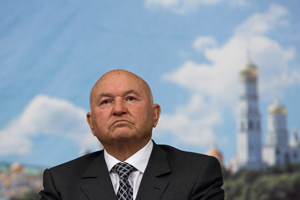 Trends Ease visas and boost trade.
Russia and India matter greatly to each other, but they don't really understand each other very well. Over the last decade, the relationship has evolved into a more equal one, since Russia is no longer a superpower and India a developing country. As rising powers, the two countries share the goal of creating a multipolar world. They support each other's priorities and policies in their strategic neighbourhoods. While diversifying their foreign policy options, they have been careful not to jettison a decades-old mutually beneficial strategic partnership of trust.

The defence relationship is vital. Despite many problems, it is neither easy nor desirable for India to jeopardise this long-standing relationship. Russian military equipment remains competitive, sturdy and reliable. Russia is willing to sell state-of-the-art products, including a nuclear powered submarine and an aircraft carrier, and engage in joint research and development of new products.

However, it is not enough to have a good defence relationship. Increased and diversified trade and economic cooperation are essential to invest India-Russia relations with long-term stability. Since India is an energy-deficient country and Russia an energy-surplus one, energy is an important area of greater cooperation.

The problem is that in both countries, business is now mostly in the hands of a largely West-oriented private sector, which governments can only try to nudge and persuade. Bureaucratic complexities and rigidities on both sides present additional hurdles. Indian businessmen have poor awareness of opaque and frequently changing tax, customs and other rules and regulations in Russia.

Two persistent and fundamental problems that have defied solutions are the enormous difficulty that Indian businessmen and visitors face in getting visas for Russia, and the weak banking links between the two countries.

A fundamental weakness afflicting the India-Russia relationship is that political goodwill is not backed by people-to-people linkages. Perceptions on both sides tend to be shaped by Western prejudices, and do not conform to contemporary realities.

The new generation of Russia's ruling elite views India quite differently and understandably does not have any nostalgia for Soviet times. It also tends to look to the West for business linkages. Russian perceptions of India are outdated and stuck in the time warp of mid-20th century India, and there is little understanding of the richer, self-confident and savvier India of the 21st century. Perhaps some Russians feel that India has no alternative to Russia and that India is not giving Russia the attention and importance it deserves.

Likewise, most Indians do not know that Russia is a strong, modern and stable country. India is also ignorant of, and lacks confidence in many Russian technological capabilities, since Russia is weak in transferring them on a cost-effective basis to the civilian sector. India's elite also seems to have fallen under the spell of new suitors that appear more attractive than a known and trusted old partner. The general public too remains somewhat ignorant about the significance of India's relations with Russia, as Russia does not touch the lives of most ordinary Indians.

It is imperative that both sides think creatively about ways to create wider public interest and understanding for the relationship, particularly among the increasingly influential younger generation in the two countries.

India will need to build direct contacts with the entire spectrum of stakeholders and interest groups in the political, economic, military and other spheres throughout Russia. Similarly, Russia will have to learn of ways to deal with new centres of power and influence in India.
---

Rajiv Sikri is a former Secretary in India's External Affairs ministry.
All rights reserved by Rossiyskaya Gazeta.